Sunday, April 20, 2014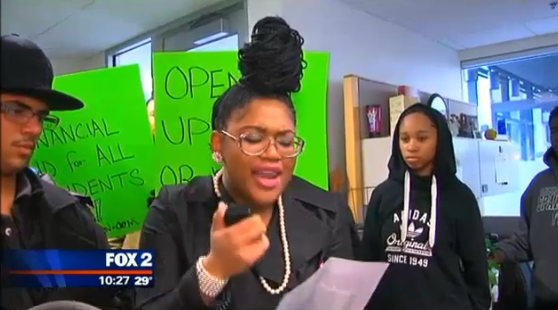 After receiving a rejection letter from the University of Michigan this Spring, high school senior Brooke Kimbrough decided to stage a protest of the college's admissions practices.

Kimbrough held a news conference and rally at the university where she said she is fighting for fair minority representation within the student body. Less than 5% of the students are Black.

Saturday, April 19, 2014
Friday, April 18, 2014
Follow @ForHarriet
Shine is an affiliate of ForHarriet.com -
For Harriet
is an online community for women of African ancestry. We encourage women, through storytelling and journalism, to engage in candid, revelatory dialogue about the beauty and complexity of Black womanhood.
Learn more.
Support the Media You Enjoy