An Atlanta news station presented Dr. Bernice King with flyers and images of her father being used to promote "twerk" parties.



Here is an example: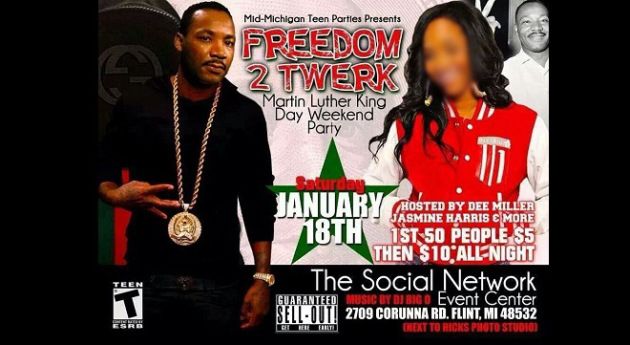 "I feel like we have failed to reach these (groups)," Dr. King told FOX 5's Deidra Dukes in an interview.


"This imagery thing is just appalling, and it's almost embarrassing," Dr. King remarked. "For me, as his daughter, it's like 'wow', I lost a father who sacrificed everything for them to live a much more dignified and respectful life, and for it to come to this makes me sad," King noted.


history
Martin Luther King