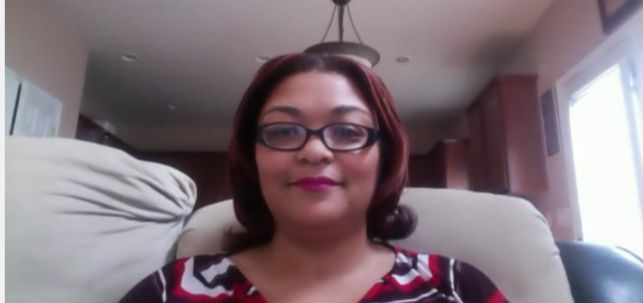 by Krislyn Dominguez
Dr. Regina Bradley sparks
"Outkasted Conversations"
with a simple question.. "How did you become Outkasted?," prying into various personal encounters with rap group, Outkast.
Outkasted Conversations is a segment of Bradley's Red Clay Project and expertly contextualizes Outkast within various frequencies of Black cultural study. Professor of English and American Studies over at Kennesaw State University, Bradley assembles a lineup of noteworthy scholars, generating reflective exchange about the dynamic layers of Outkast over the past two decades.
The inaugural podcast introduces the series with the first heavy hitter – Dr. Kiese Laymon, author and professor of English and Africana Studies at Vassar College. Laymon enters the conversation as the first and only male voice to date, speaking particularly on Outkast's validation of the southern Black experience in hip-hop. The drop of the Atlanta-based group's freshman and sophomore albums, Southernplayalisticadillamuzik (1994) and ATLiens (1996) asserted narratives around the displacement of southern art and experiences within northern-centered hip-hop culture. Laymon additionally (and maybe a little fittingly) addresses Outkast's display of Black masculinity and positioning in a Southern, Black literary tradition.
Week 2 of the series called Dr. Heidi Lewis, professor of Feminist and Gender Studies at Colorado College, off the bench as the first of four podcasts celebrating Women's History Month. "Outkasted" at the age of twelve, Lewis reflects on the group's messy discourse on women and doesn't necessarily deem the messy bad, stating, "The richest conversations about ourselves come from the messy." Dr. Lewis argues that Outkast manages to differ from the normative ways in which a lot of other artists construct femininity and womanhood. André "André 3000" Benjamin and Antwan "Big Boi" Patton navigate the full complexity of their being – expressing it, exploring it, and simultaneously unleashing complex discussions about women in hip-hop. Subject to a range of emotions, the artists manage to make music reflective of that by creating tracks, i.e. "Jazzy Belle," "Toilet Tisha," "Slum Beautiful," and etc. that make room for women to discuss a range of sensitive topics.
An exploration of the many creative presentations of self by Outkast enlists Dr. Tanisha Ford, professor of Women, Gender, and Sexuality Studies at the University of Massachusetts at Amherst. Ford's critically assesses the body politics of Black historical movements, and in terms of hip-hop, fashion as a) the 6th element of hip-hop and b) a site of protest and resistance. The emergence of Outkast into the mainstream was counteracted with an experimental narrative that perpetuated the group's Outkasted identity. Ford connects the group's challenging of the aesthetics of hip-hop as an articulation of the aesthetic legacy of the civil rights movement, a sartorial transgression of the Jim Crow line.
Labeled the "sexiest episode yet," Dr. Bradley
chopped it up
with Dr. Treva Lindsey in this week's installment of the series. Dr. Lindsey, professor of Women and Gender Studies at Ohio State University, coins the phrases "user-friendly patriarchy" and "melodious misogyny" in her assessment of Outkast and the group's flirtations with gender, body, and pleasure politics. The duo's musical catalog necessarily sparks organic, complex and complicated conversations about sexuality. 3 Stacks and Big Boi collectively create alternative spaces to challenge how we think about pleasure and how the reclamation of pleasure by women is articulated with joints such as SpottieOttieDopaliscious and the inclusion of orgasms in the sonic landscape.
Dr. Bradley hits the nail on the head with this series, and so far, it's a banger! The series drops a new episode weekly, and heading into April, here's the April lineup –
4/2: John Jennings, Artist and Associate Professor of Visual Arts, SUNY Buffalo
4/9: Imani Perry, Professor of African-American Studies, Princeton University (Author of Prophets of the Hood)
4/16: James Braxton Peterson, Director of Africana Studies, Lehigh University, and MSNBC Correspondent
4/23: Zandria Robinson, Assistant Professor of Sociology, Univ. of Memphis and Author of upcoming book This Ain't Chicago
4/30: Kaila Story, Associate Professor, Women's and Gender Studies, University of Louisville.
You can keep tabs on the Outkasted Conversations Project and Dr. Regina Bradley
here
and
there
. Check out the series, and keep the conversation rolling below. How did YOU become Outkasted?
hip hop
podcasts