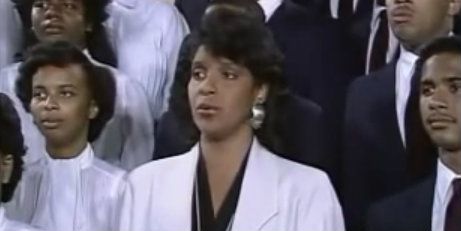 Clair Huxtable is undoubtedly one of the most influential Black women characters in television history. For eight seasons, Phylicia Rashad provided a beautiful, charming, and sophisticated complement to Bill Cosby's goofy Cliff character.
Throughout the show she embodied effortless grace, and never disappointed with her stand out moments. Here are a few that we love
Clair Sings "All Good Things Will Be Added Unto You" at Hillman
Clair Shuts Down Vanessa's Performer Dreams
Clair Sets Elvin Straight
Clair Wants a Princeton Refund
The Story of the Tacky Barrette
"Big Fun in Baltimore"
Clair Goes on a Diet
Menopause
---
Kimberly Foster is the founder and editor of For Harriet. Email or
Follow @KimberlyNFoster