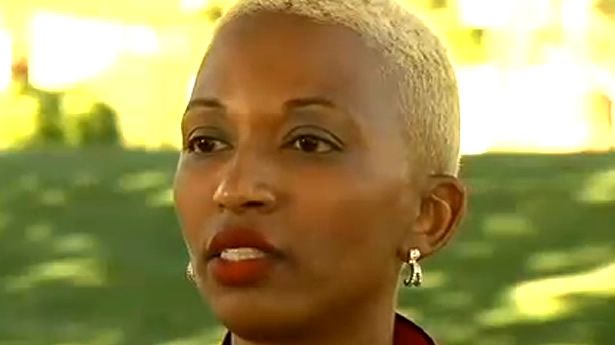 In February, Dr. Cicely Cobb filed a lawsuit against Ahwatukee's Desert Vista High School and the Tempe Union High School District, claiming that she had been "the victim of racial discrimination."

Dr. Cobb taught English and claims that students and administrators subjected her to insults.

Students posted videos of her online in which they are tapping her on the head with laminated bathroom passes, and on Twitter students have suggested that she sign up for an all-black dating site.


"These children just had no respect for me or my authority," Cobb told KPHO.

Another tweet said that "I think I accidentally took Dr. Cobb's class on black history, instead of junior English," followed by an image of a minstrel show in which a woman who resembles her is wearing black face.
"The minstrel photo was absolutely sick," she told KPHO. "Minstrel jokes were associated with my grandfather who was born in 1912 — that generation."
Another image of her taken by a student is captioned, "Dr. Cobb sighted working the corner," which suggests that she is a prostitute.
"That comment to me, from my perception, was extraordinarily sexist; extraordinarily racist," she said.
The Tempe Union High School District refused to comment, citing the fact that Dr. Cobb's lawsuit is still pending.
CBS 5 - KPHO
---
Kimberly Foster is the founder and editor of For Harriet. Email or
Follow @KimberlyNFoster
discrimination
racism