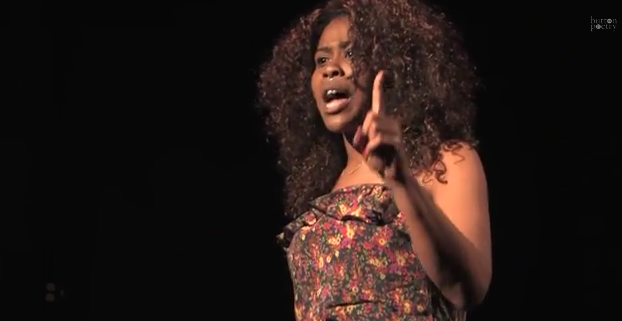 Spoken word poetry gets a bad rap. Not too long ago I couldn't stand it, but upon reintroduction, I heard some lines that caught my attention. As I've delved deeper into the poems and performances, I'm coming to appreciate the craft more and more.

Here are a few of the performances that have caught my eye as of late.


Dominique Christina & Denice Frohman - "No Child Left Behind"


Siaara Freeman - "The Drug Dealer's Daughter"


Thuli Zuma - "One"
Ebony Stewart - "60 Seconds"
---
Kimberly Foster is the founder and editor of For Harriet. Email or
Follow @KimberlyNFoster
performances
poetry
spoken word poetry