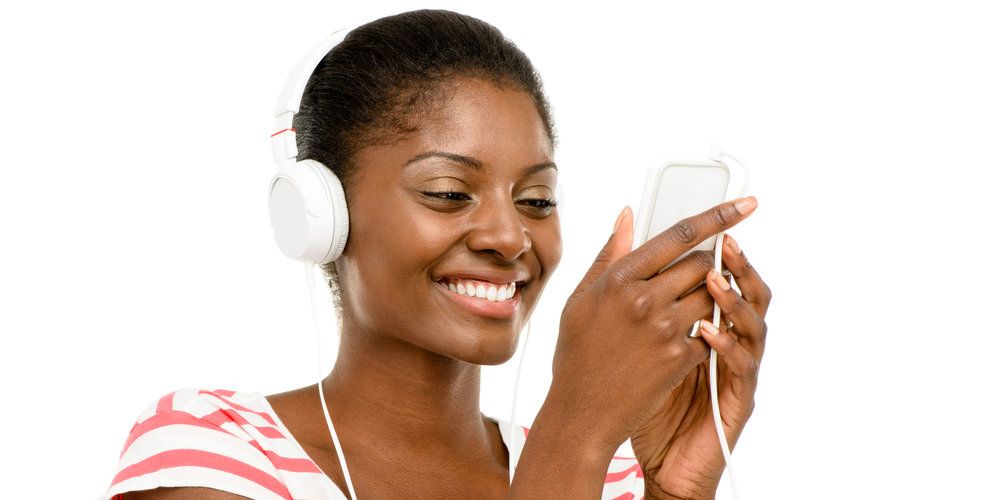 As mainstream media and radio continues to deteriorate, it's wonderful to see people with the desire to take control of their images and share them with the world on their own terms. More and more Black women are creating podcasts and radio shows that showcase our unique perspectives.

Here are a few we love.


Black Girls Talking

Black Girls Talking is a pop culture podcast wherein 4 Black women discuss representations of people of color in various forms of media.

The Black Guy Who Tips

The Black Guy Who Tips is a podcast / blog from the minds of Rod and Karen a married couple who enjoy ratchetness. Rod and Karen have been together since they were 16 and married since 2002.

Call Your Girlfriend

Call Your Girlfriend is a podcast for all the long-distance besties out there, brought to you by Gina Delvac, Ann Friedman and Aminatou Sow. Every other week, tune in as we discuss Ruth Bader Ginsburg, the beauty of caftans, menstruation news, Kimye, Pitbull, Hillary Rodham Clinton, casual racism, emoji, straight people, California, rom-coms, Lorde lipstick, and so much more.
Girl on Guy with Aisha Tyler
girl on guy is a show about art, culture, booze, comedy, family, physical injuries, psychological bruises, action movies, rock music, ninjas, zombies, failure, success, sacrifice, video games, and blowing shit up.
it includes the weekly installment of self-inflicted wounds, the end of show apologia, a few big ideas and a surfeit of curse words.
The Good and Terrible Show
The Good and Terrible Show is the brainchild of Ceej and Beauty Jackson: two thirty-something southern belles who specialize in making you laugh at things you shouldn't, and making you think in a way that you normally wouldn't. Look for new misadventures every Monday and Thursday.
Neck of the Woods
Hosted by Black Twitter's favorite cousin, blogger Freshalina invites listeners to take a seat on her front porch as she sounds off in her signature southern accent on hip-hop pop culture and beyond. Neck of The Woods is a hilarious weekly wrap-up of everything ranging from ratchet to righteous.
One with Farai
Listen in to creators and world-changers -- well known and new on the scene -- as they discuss how their mission and personal passions mesh with world renowned journalist Farai Chideya.
The Read
Join bloggers Kid Fury and Crissle for their weekly podcast covering hip-hop and pop culture's most trying stars. Throwing shade and spilling tea with a flippant and humorous attitude, no star is safe from Fury and Crissle unless their name is Beyoncé. (Or Blue Ivy.)
The Spin
'The Spin: All Women Media Panel' is a weekly panel created by Esther Armah bringing together brilliant minds from the worlds of academia, journalism, activism, entrepreneurship, film and literature.
Photo Credit: Shutterstock
---
Kimberly Foster is the founder and editor of For Harriet. Email or
Follow @KimberlyNFoster
podcasts
radio shows