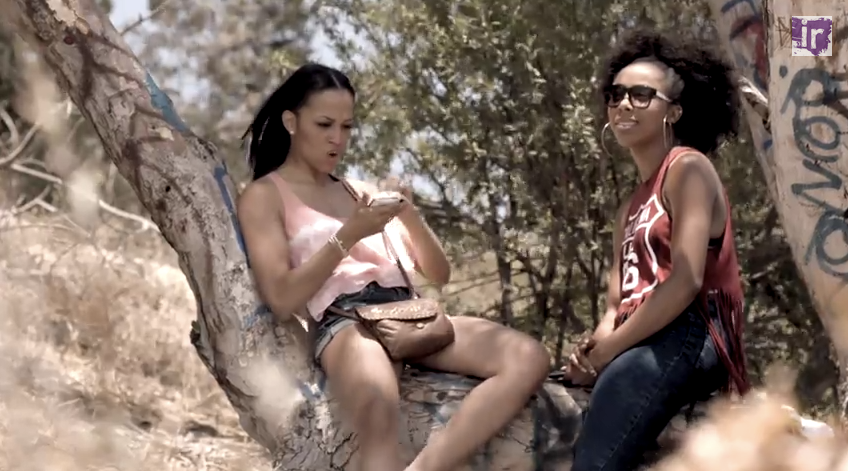 Issa Rae and Deniese Davis teamed up to create their own platform to offer more opportunities for creatives in underrepresented communities to launch their work. Today ColorCreative.TV launched with three pilots "So Jaded," "Words with Girls," and "Bleach."


So Jaded

Series Description:

Quirky, impulsive and high, Jade finds herself in one screwed up predicament after the other, while her best friend Tiffany can never seem to say "no" until it's far too late. So Jaded is a true coming of age, buddy comedy following two best friends as they navigate life, friendship, love and Medical Marijuana in urban Los Angeles.

Words with Girls
Series Description:
Pace, Micky, and Aspen are early 20-something, fast-talking, attitude having, LA transplants each with their own Hollywood dream and girl drama, but one crappy apartment. When Pace is suddenly dumped by her girlfriend of three years, it causes the roommates to reassess their lives. A lack of success has always been one of the things that held them together but if that changes, will it tear them apart?
Series Description:
A dark comedy that follows the odd-couple relationship of a depressed, carpet-cleaner who is forced to do cleanup jobs for a no-nonsense hitman. They must stay one step ahead of the police, nosey neighbors, girlfriends, co-workers and other criminals. They must also stay off each others' nerves.
---
Kimberly Foster is the founder and editor of For Harriet. Email or
Follow @KimberlyNFoster
ColorCreative.TV
entertainment
Issa Rae