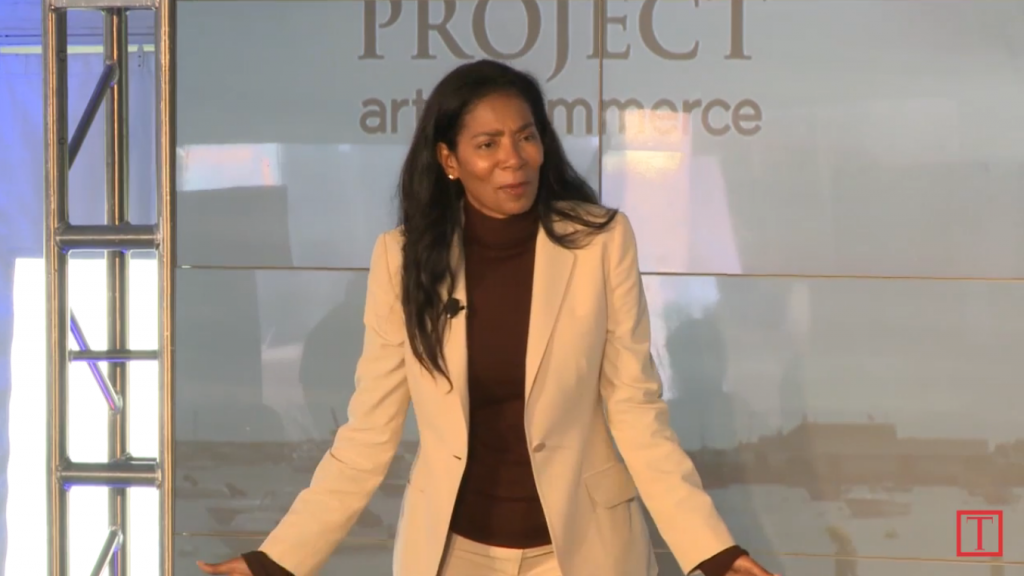 Judy Smith served as George H. W. Bush's deputy press secretary and was Shonda Rhimes' inspiration for "Scandal's" Olivia Pope. She's now the head of crisis consulting firm Smith and Company.

In a recent talk, Smith recounts how Rhimes explained the shows central storyline to her.


"She told me, 'I'm thinking that I'm gonna create a character where a president is involved. … I'm thinking of sort of a different storyline, one where the two of you are close,' " Smith said, noting that she told Rhimes she had, in fact, remained close with the president over the years. "[Rhimes] said, 'No, actually, sex.' I said, 'With the president?' Well as any good crisis manager would have it, I had to quickly call President Bush to help frame the message, to help form the narrative, before he heard it from anybody else."

Smith called the former president's office, and when he called her back, she was unable to take his call. So he left a voicemail message: "Love you. Want you. You left me! And by the way, this is the former leader of the free world. Call me."
She called him back, saying: "See? This is why I'm calling you now: You need some talking points. You need to stay on message."
His response? " 'I'm going to confirm the affair.' I said, 'What affair? There was no affair.' He said … 'I have young people working in my office now. They said I need to stay relevant, that it's good for my reputation.' I'm like, 'What reputation? You're almost 90. What are you talking about?' "
Watch the clip below.
---
Kimberly Foster is the founder and editor of For Harriet. Email or
Follow @KimberlyNFoster
Judy Smith
Scandal