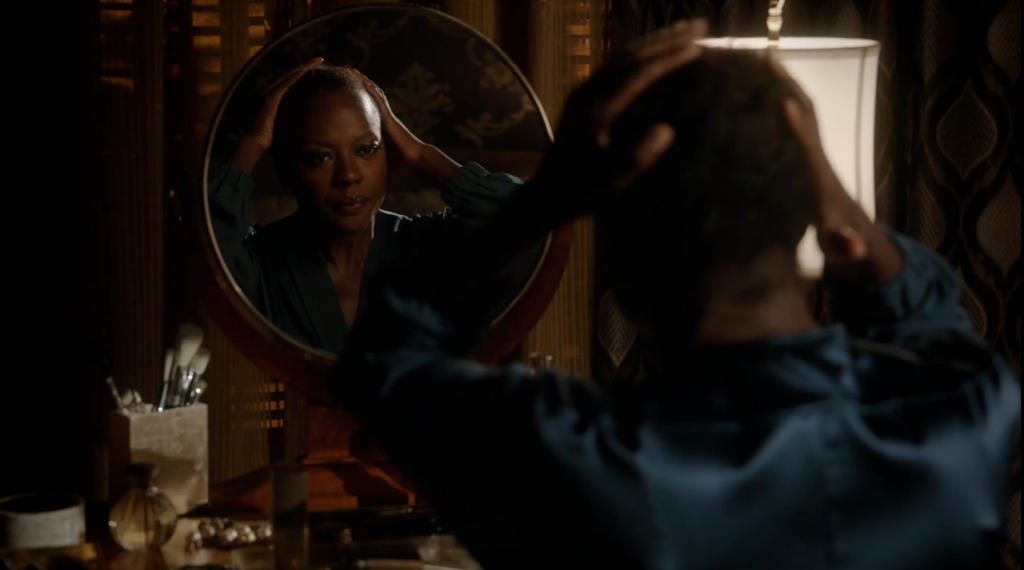 Viola Davis is absolutely killing it in her role as Professor/Criminal Defense Attorney Annalise Keating in ABC's How to Get Away With Murder. In the first three episodes of the series, she's given us a multidimensional black woman character that many of us can recognize.

This week, the final scene in "How to Get Away with Murder" saw Annalise Keating remove her wig, makeup, and false eyelashes to look herself in the mirror. The moment is a bold statement after a tone-deaf New York Times article calling Davis "less classically beautiful" than other leading ladies, and a perfect punctuation to the statement she made after the controversy.

By merely taking off the accoutrements that so many of us adorn ourselves with to meet beauty standards that did not have us in mind, both the actress and the writers got it so very, very right.
---
Kimberly Foster is the founder and editor of For Harriet. Email or
Follow @KimberlyNFoster
How to Get Away with Murder
Viola Davis