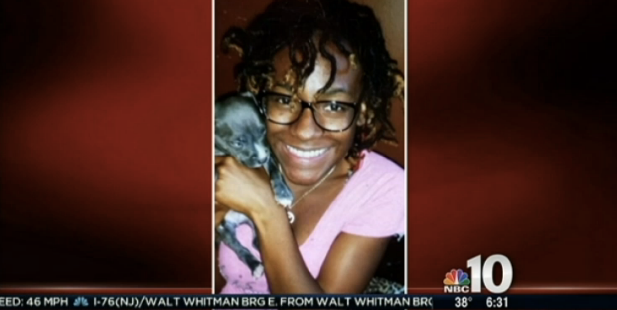 NBC 10 reports Witnesses heard 22-year-old Carlesha Freeland-Gaither scream for help as she was forced into a dark-colored four door sedan in Germantown, PA. "I heard a whole bunch of screaming," said witness John Wayne. "She was screaming, 'help, help!'"

Police have few details about the perpetrators, but they are combing the scene for evidence and surveillance video to track down Freeland-Gaither's abductors.

Anyone with knowledge of her whereabouts is asked to contact Philadelphia Police at 215-686-3353.

Update: Police have released video of Carlesha's abduction.



---
Kimberly Foster is the founder and editor of For Harriet. Email or
Follow @KimberlyNFoster
abductions
crime
Philadelphia