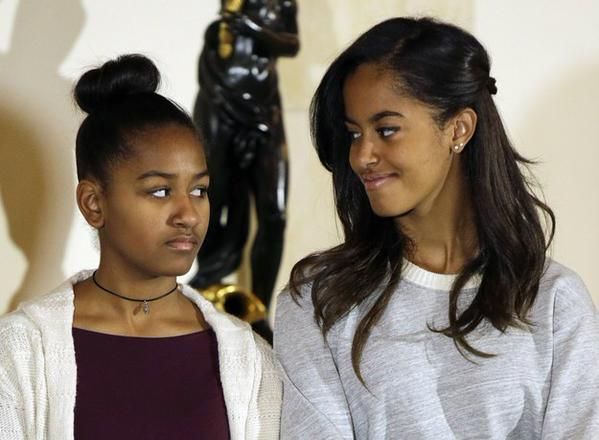 This week, the President continued a longstanding tradition of pardoning a turkey at the White House before Thanksgiving.

President Obama got in a few pretty good jokes, but his daughters Sasha, 13, and Malia, 16, were not at all amused. In typical teen fashion, the girls exchanged side eyes.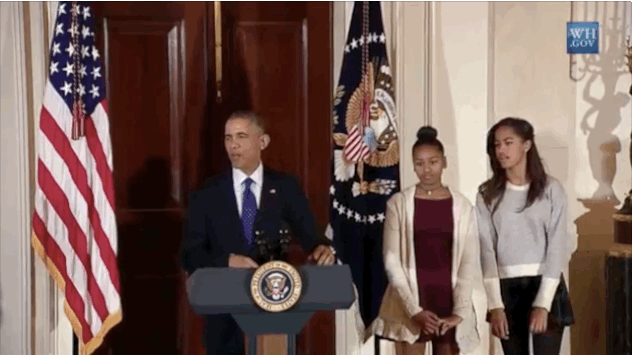 I'm sure there are some ever-gracious, perfectly mannered teenagers out there, but I certainly wasn't one of them.
After seeing these clips, I appreciate Michelle and Barack raising normal teen girls.
Watch the entire clip here.
And it's no wonder the Obama girls have perfected the side-eye so early. They learned from one of the best.
---
Kimberly Foster is the founder and editor of For Harriet. Email or
Follow @KimberlyNFoster
Malia Obama
POTUS
Sasha Obama
The White House