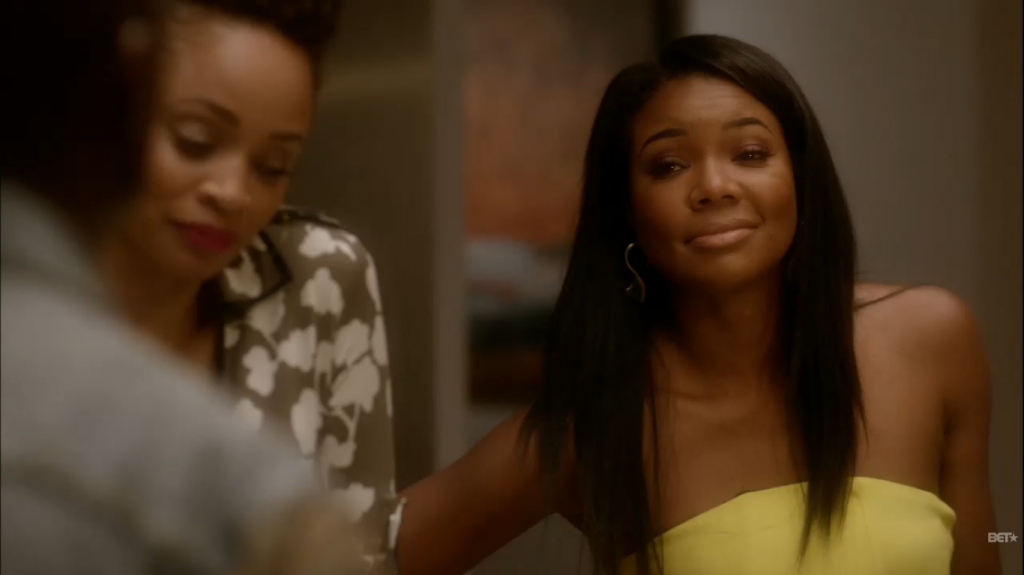 Ready or not, here she comes. Mary Jane Paul is back with plenty of baggage and family drama in tow. BET released an extended version of its hit series, Being Mary Jane starring Gabrielle Union and girlfriend is already in another sticky situation!

In the video, we see MJ hosting an intimate gathering at her home with a few colleagues including Kara and Mark along with her younger brother Paul. What begins as a light-hearted conversation turns into a war of words igniting a sibling feud with Mary Jane turning into the clear loser.

Check out the clip below to see what started the heated exchange. Not to give it away, but chances are you'll be thinking of Kanye's "Goldigger" (but when you get on he leave you're a** for a white girl). Baby brother said what the rest of us were thinking.
Being Mary Jane premieres on February 3rd.
Tyler Young is an On-Air Morning News Producer and blogger in Charlotte, N.C. She is a proud country girl from a small town in South Carolina. In Tyler's free time you'll catch her giving back to the community, writing or watching A Different World reruns. Follow Tyler on Twitter: @sheistyler and at sheistyler.blogspot.com.
Being Mary Jane
BET
Dramas
sneak peeks