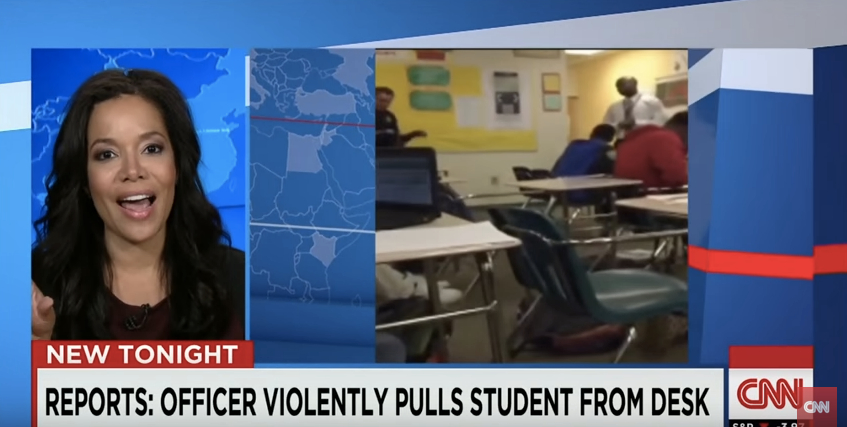 A lot of us are tired of Don Lemon. The journalist takes any opportunity to play devil's advocate for white supremacy, and his attempts to do so yesterday during a discussion of the assault of a Spring Valley High School student.


The conversation turned to whether or not Officer Ben Fields, who has now been placed on administrative leave, used excessive force during the arrest. Lemon maintained that viewers need more context before they can come to a conclusion.

"There's no excuse for what he's doing to her," Lemon said, "but again, we don't know — we don't know — this only shows a small slice of time, and I'd like to know more before passing judgment."
Hostin was not having it. "Are you guys kidding me?" Hostin asked. "We don't need to know more! The law provides that the standard here is whether the officer used reasonable force — whether it's necessary."
"How do you know without all the information?" Lemon asked, because that's not an impossible standard to meet.
"The bottom line," Hoskin replied, "is that this is a young girl in school, and there's no justification for using that kind of force. Whether that force is justifiable is the issue. She is sitting there in a chair and not resisting. That's excessive force."
#AssaultatSpringValley
CNN
Don Lemon
Spring Valley High School
Sunny Hostin