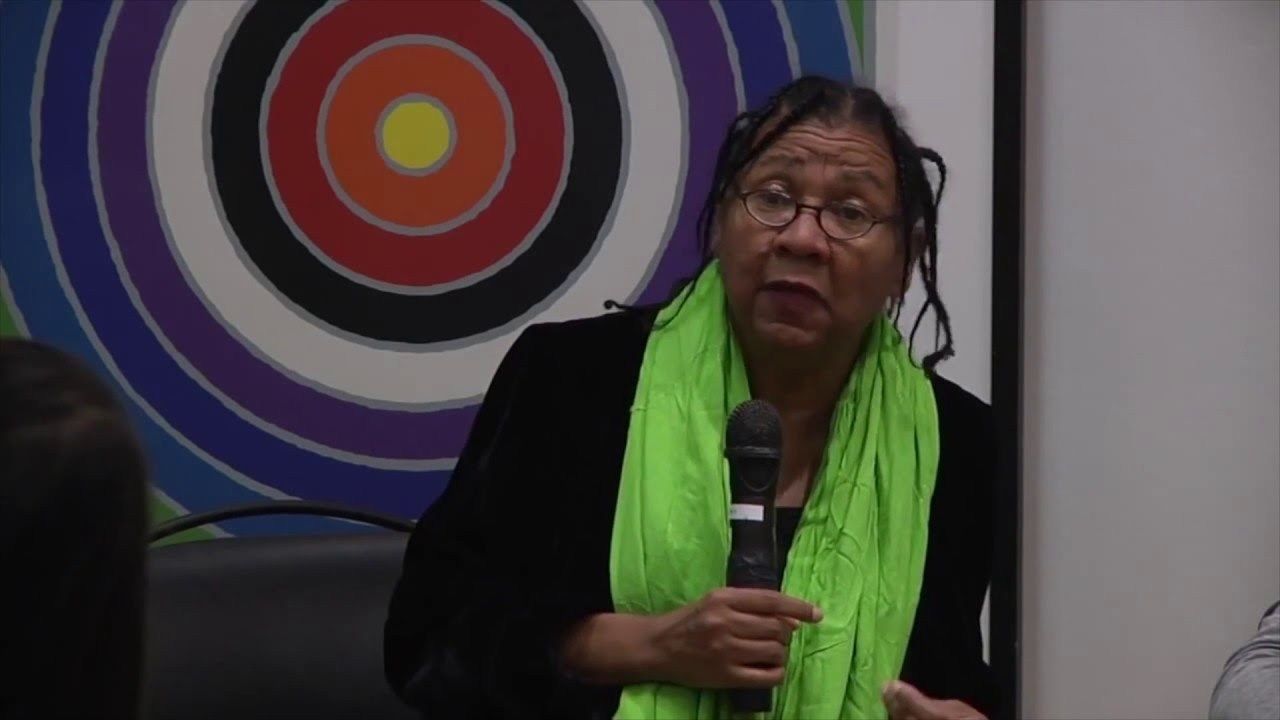 Back in 2014, it was clear that former Secretary of State Hillary Clinton would be the frontrunner for the democratic presidential nomination. Though Hillary's run has been challenged by the groundswell of support for Senator Bernie Sanders, Hillary maintains her lead, in part, by appealing to women.

At
a dialogue
that took place at The New School in October 2014, feminist author and professor bell hooks articulated why her feminism wasn't enough to push her to support Clinton. "At this stage of life and the stage of her politics...I can no longer be a Hillary Clinton supporter in the name of feminism," she told the audience.
hooks described Clinton's policies as "militarist, imperialist, [and] white supremacist," and she underscored that those things endanger society no matter the gender of the arbiter.
The choice not to support Hillary can be a difficult one, and hooks says managing "that constant challenge between identity politics versus who are you and what do you stand for" causes a conflict that marginalized groups will have to continue to navigate.
bell hooks
Hillary Clinton