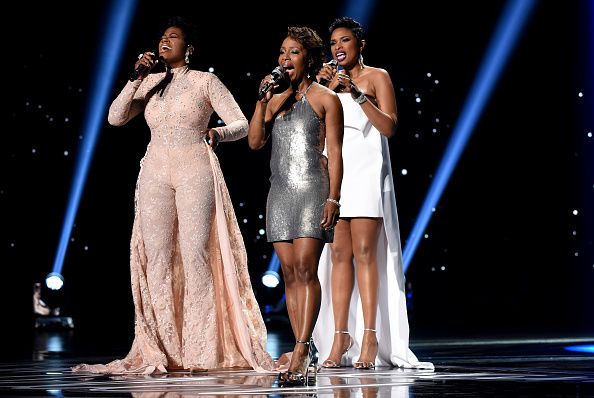 The final season of American Idol is over. Unfortunately, our girl La'Porsha didn't take home the title, but the finale had a handful of surprises. One of them was a breathtaking group performance featuring Season 3 winner Fantasia, Jennifer Hudson, and Latoya London, who also appeared on season 3.

The group sang "Bridge Over Troubled Water." With their crystal clear vocals, they're a wonderful reminder of how much talent has graced the Idol stage.

Jennifer Hudson rounded out the performance by singing "Remember the Music" from Empire.

Photo by Ray Mickshaw/FOX via Getty Images
Fantasia
Jennifer Hudson
Latoya London