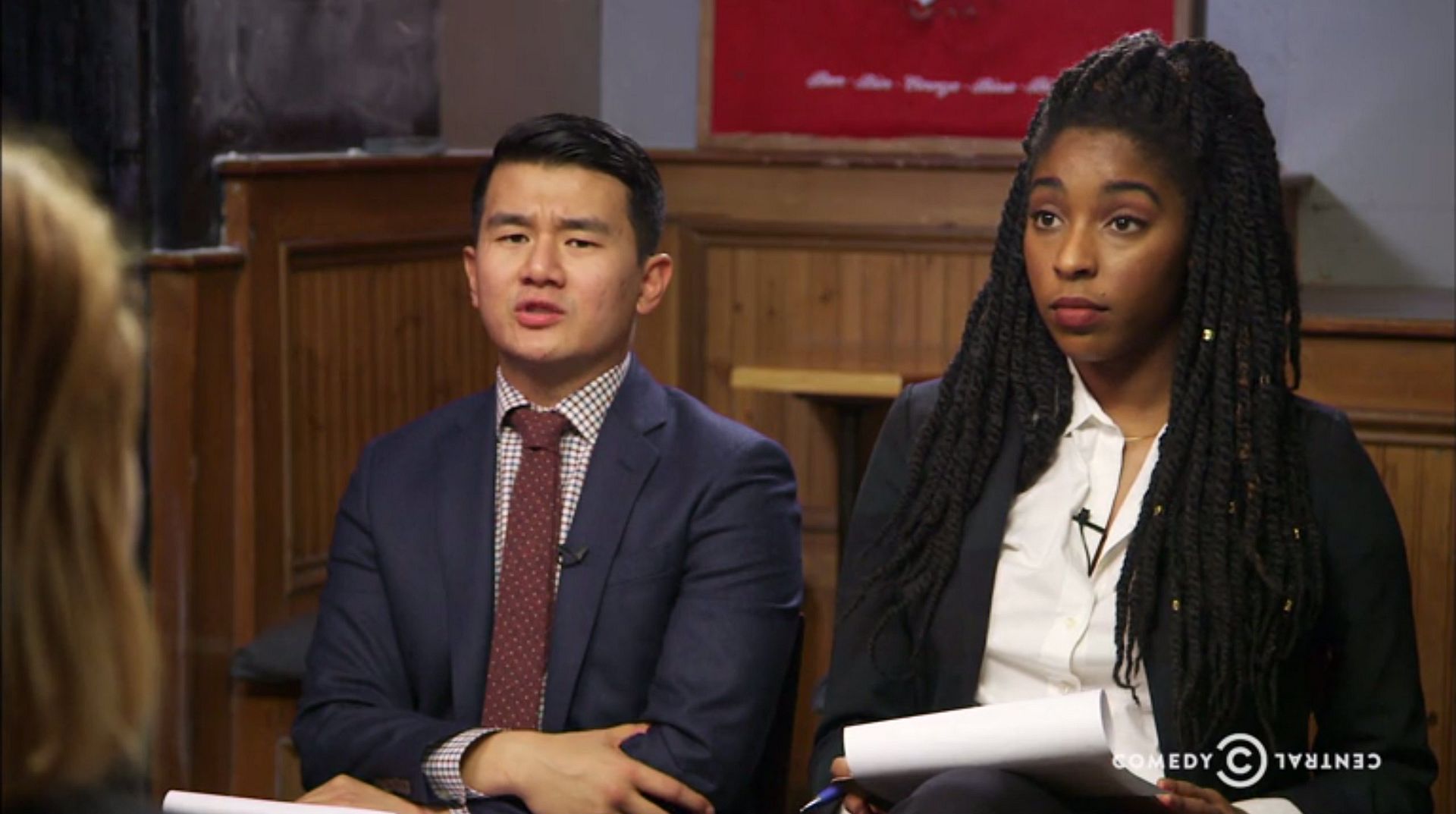 If you're looking for love on the internet, or maybe just a casual hookup, you should expect to encounter racism. Users carry the discriminatory preferences and unfounded stereotypes they hold close in offline lives into their online dating profiles. A
survey from 2014
showed that Black women are consistently rated the least desirable group on sites like OK Cupid.
The Daily Show's Jessica Williams dives into the subject with a characteristically smart take on "sexual racism" with correspondent Ronny Chieng. Black women and Asian men face a formidable degree of marginalization, so the pairing was a great one.
Watch their report below.