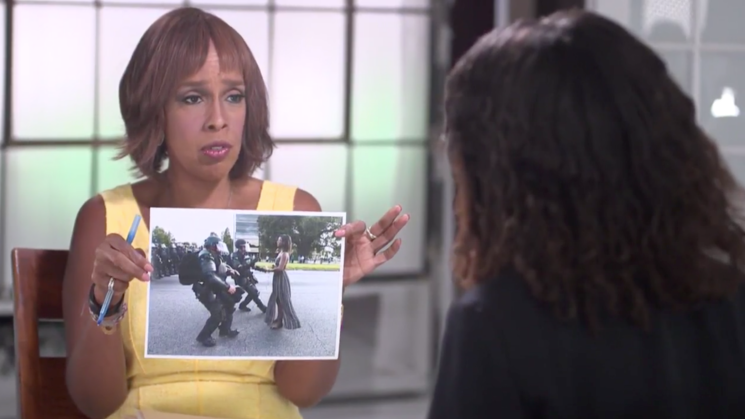 A photo of 28-year-old Ieshia Evans being arrested on the streets of Baton Rouge quickly spread across the world last week. Evans who is a nurse and mother embodied stillness in the photo taken by Jonathan Bachman.

She sat down with Gayle King to discuss the photo and what she was going through her mind while it was taken.

"I have a responsibility to do something," she said.

Evans' posture has been the subject of much talk. That, too, was a statement, she says, meant to convey that "we don't have to beg to matter."

Evans told King that she could no longer be a spectator while others were protesting. "All of the justice before, I felt like I was just a bystander," she explained. "You have a choice as a human being to do something or not do something."

Baton Rouge
Ieshia Evans
protests