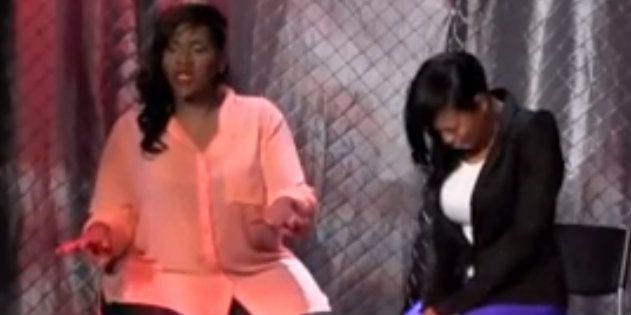 TVOne's R&B Divas LA follows the journeys of six singing stars trying to find their way in their careers. Kelly Price, Dawn Robinson, Miche'le, Claudette Ortiz, Lil' Mo, and Chante Moore star. A central plot point is the development of a play composed of a series of monologues performed by the women call "Not Your Mama's Monologues." The production faced quite a few hurdles as it made it's way to opening night. Here is a teaser of the final show.

Dawn Robinson talks about her struggle with infertility and Kelly Price discusses her battle to reconcile her career with faith as well as her childhood.

Watch the teaser below for the show that never completely came to fruition below.



What do you think of the show?
reality tv
theater