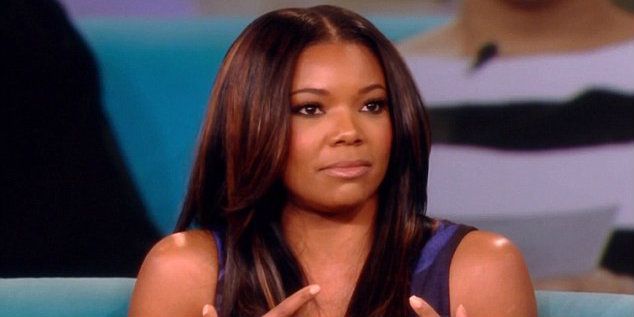 Gabrielle Union stopped by 'The View' today to promote the season finale of 'Being Mary Jane.' During her sit down with the hosts, she discussed being raped at gunpoint when she was just 19. But Gabrielle says she would rather be known for how she overcame her assault.




I got sick of people letting me off the hook. Being a victim is so comfortable. People give you attention, people are nurturing, they're basically what you've wanted your whole life without something bad happening. So, when something catastrophic happens, everyone rallies around you. You're getting all the attention, love and support you've always wanted. But it's not for something positive. I hated that. I hated feeling like a victim. I hated the cloak of victimhood.
She goes on to explain why taking back her life empowered her.
They were going to allow me to be a victim and not success and not achieve any of my goals and not step outside the box. I want to embrace being a survivor. Because that's who I am. I wasn't raised to be coddled. I was raised to be an independent woman, standing on my own two feet.
Gabrielle's story is an important one to share considering nearly
1 in 5
Black women will be raped in her lifetime; however, we have to hope that those listening that Gabby's personal feelings after her rape are hers and she cannot speak for every survivor. No survivor should ever be made to feel "lazy" for their feelings after an assault, and clearly that was not Ms. Union's intent.
---
Kimberly Foster is the founder and editor of For Harriet. Email or
Follow @KimberlyNFoster
Gabrielle Union
sexual assault