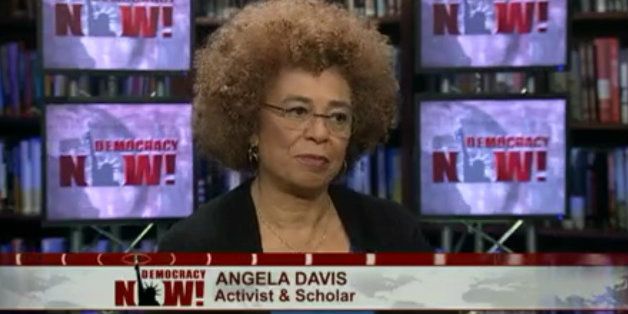 In anticipation of International Women's Day on March 8, Angela Davis sat down with Amy Goodman and Juan Gonzalez to discuss her vision for the future of activism.



In the interview, Davis discussed the need for the abolition of prisons and not simply reform.

And those of us who identify as prison abolitionists, as opposed to prison reformers, make the point that oftentimes reforms create situations where mass incarceration becomes even more entrenched; and so, therefore, we have to think about what in the long run will produce decarceration
She also spoke about the necessary link between feminism and prison abolitionism.
...feminist perspectives, I think, are really important, and not just with respect to understanding how essential it is to look at women in prison, even though women constitute a relatively small minority. One can see the way the system functions a lot more clearly by looking at the convergence, for example, of institutional violence and intimate violence. Also, looking at the particular situation of trans prisoners not only allows us to recognize that this is a group that is perhaps more criminalized than any other group—trans people are arrested and imprisoned more frequently than any other group in society—it allows us to see the role that the prison system as a whole plays in upholding the binary notions of gender in the larger society. So, feminism, it seems to me, helps us to reframe the issue of imprisonment and the prison-industrial complex within a larger context
---
Kimberly Foster is the founder and editor of For Harriet. Email or
Follow @KimberlyNFoster
activism
Angela Davis
feminism
prison abolition
prison system