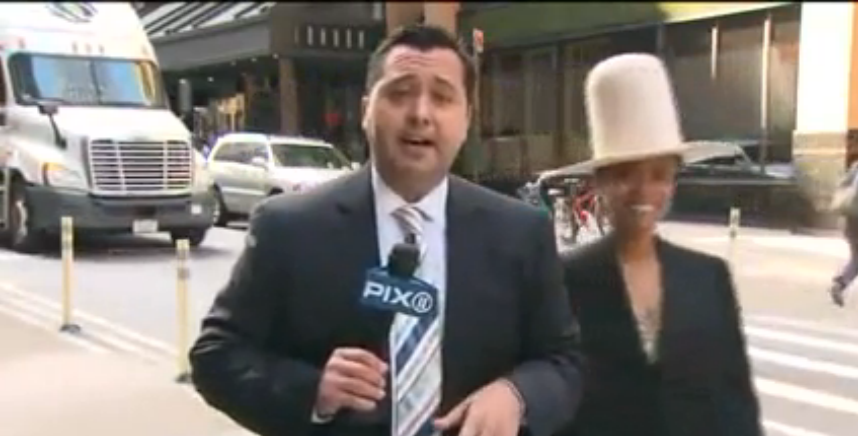 Those of us who follow on social media are well aware of her incredible sense of humor. So it was no surprise when she popped up behind PIX 11′s Mario Diaz while he was in the middle of a live feed on the streets of New York City. Badu paced back and forth behind Diaz and then tried to go in a for a kiss which the anchor deflected deflected.


Although the reporter swatted Erykah away, after realizing who it was, he took to Twitter to make light of the prank. Watch the clip and read their exchange below.


After the incident, the Diaz and Badu had this back and forth.
---
Kimberly Foster is the founder and editor of For Harriet. Email or
Follow @KimberlyNFoster
Erykah Badu
funny
live television