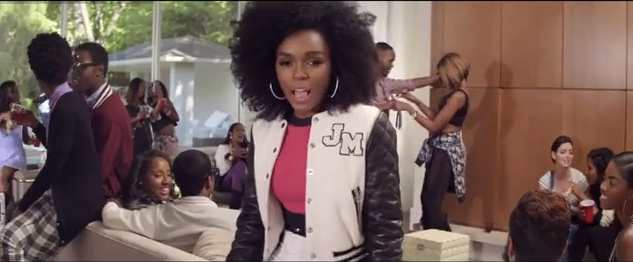 Janelle Monae has finally released a video for title track from her latest album. In the clip for 'Electric Lady,' Janelle attends a sorority/fraternity party.

I've had this song on repeat all summer, and the video does not disappoint.


You'll also notice she's wearing a pop of color in the video. A rare sight on one of my favorite artists.

Watch below:



If you love the song as much as I do, Purchase on Amazon
.

---
Kimberly Foster is the founder and editor of For Harriet. Email or Follow @KimberlyNFoster
Janelle Monae
music videos