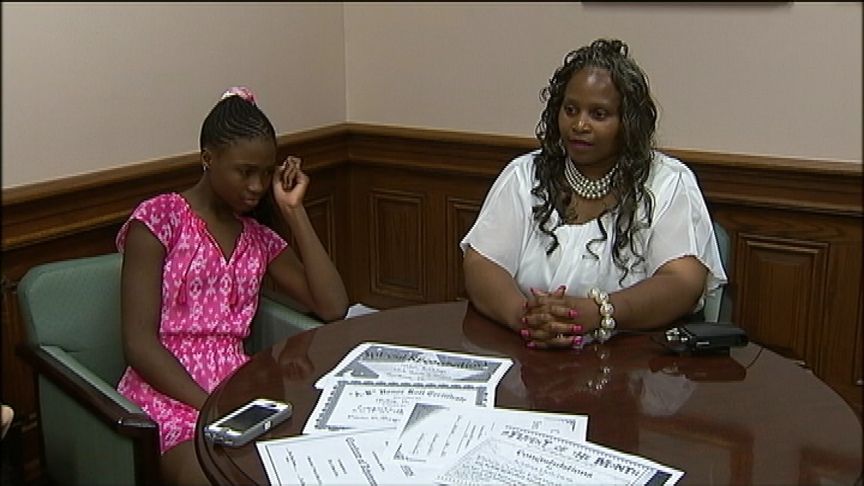 12-year-old Mikia Hutchins' grandmother, Kenji Roberts, is outraged by the punishment the student could have faced for writing the word "hi" on a locker room wall in Hampton, Georgia. The school's principal suggested Hutchins face expulsion and criminal trespassing charges.

Roberts contends that the white student who accompanied her granddaughter in writing on the wall faced much less severe charges. and Mikia's attorneys have filed a complained with the U.S. Department of Justice's Civil Rights Division.

Watch Mikia's story below:


---
Kimberly Foster is the founder and editor of For Harriet. Email or
Follow @KimberlyNFoster
discrimination
racism
students.