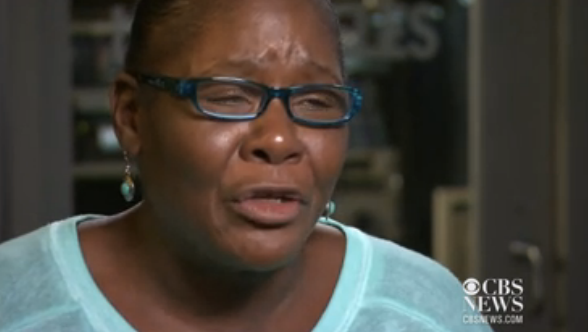 Marlene Pinnock has filed a lawsuit citing civil rights violations against the California Highway Patrolman who was recorded beating her on the side of a Los Angeles freeway on July 1.

The officer responsible, Daniel Andrews, has yet to face disciplinary action for the incident, but Pinnock's attorney Caree Harper says the grandmother may still face charges for her actions.

Pinnock says she appreciates the widely circulated video footage, "The video footage helped to prove that what I'm saying is the truth, and I'm really grateful for that."

Watch the interview below.


In the short interview with CBS News, Marlene recounts the incident again.
He just pulled me brutally, threw me down, started beating me, banging, trying to kill me, trying to beat me to death, take my life away for no reason. I did nothing to him...I couldn't believe that he just threw me down and started beating me and treated me ugly and making me feel nasty by exposing me...I knew I was exposed. I was trying to pull down the other garment, the pink garment, that hung down here.
---
Kimberly Foster is the founder and editor of For Harriet. Email or
Follow @KimberlyNFoster
Marlene Pinnock
police brutality