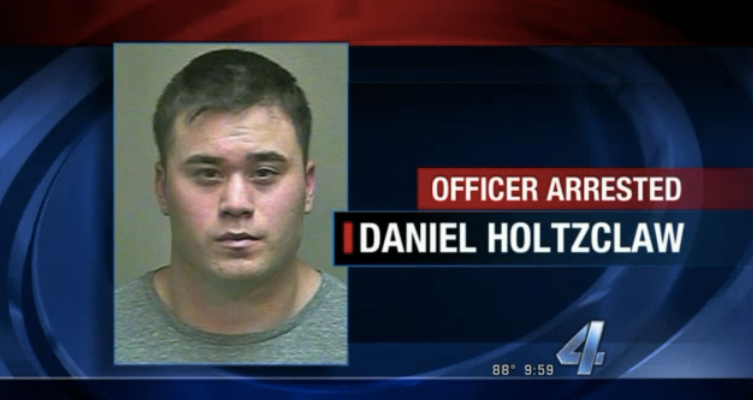 An Oklahoma City police officer has been arrested for sexually assaulting at least seven women.

On June 18, police received a complaint from a female victim who said she had been forced by officer Daniel K. Holtzclaw to perform sexual acts during a traffic stop, Police Chief Bill Citty said during a press conference Thursday. The officer was placed on immediate administrative leave, and an investigation was launched.

After contacting other women who had been stopped by Holtzclaw, police discovered six other victims, Citty said.

Holtzclaw was arrested and booked into the Oklahoma County Jail.
"We received a complaint and also uncovered a number of other individuals, females, that had experienced the same thing with this officer," Oklahoma City Chief of Police Bill Citty said during a Thursday evening press conference.
"All his victims were black females and they range in the ages of 34 to 58. Right now I've identified seven (women), six of whom we've received statements from and one we're still attempting to get statements from. So you have seven total over a period of five or six months."
"We kind of anticipate there might be more victims out there," Citty said. "We started by looking at some other things and traffic stops that he had made. Started contacting [other] females that we know he had stopped at that period of time."
Holtzclaw was an officer in the city's Springlake Division in predominantly Black northeast OKC.
Police said a complaint was made against Holtzclaw several months ago but police were unable to confirm misconduct at that time.
Holtzclaw is expected to face charges of rape by instrumentation, sexual battery and indecent exposure. He is being held in the Oklahoma County Jail on $5 million bond.
Source
---
Kimberly Foster is the founder and editor of For Harriet. Email or
Follow @KimberlyNFoster
Oklahoma City
police misconduct