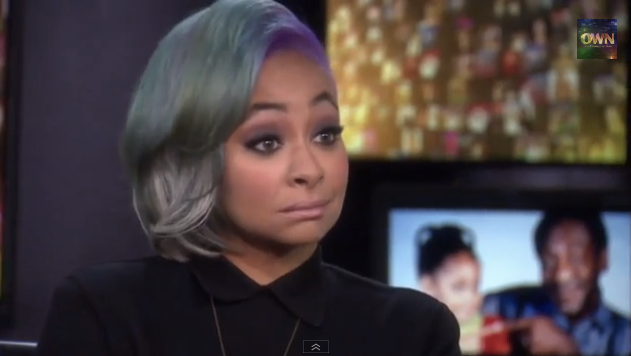 Actress Raven-Symoné appeared on "Oprah: Where Are They Now?" and sat down with Oprah for a candid conversation on how she's managed to lead a healthy, balanced life as a former child star.

The conversation touched on many things including Raven's thoughts on her sexual and racial identities. Raven told Oprah that though she is currently in a relationship with a woman, she finds both men and women attractive and rejects a "gay" identity. "I don't need language," she explained. "I don't need a categorizing statement for it...I don't want to be labeled gay."

And from there she went to discuss her disdain for racial labels. "I'm an American. I'm not an African-American. I'm an American," she said.

The declaration prompted an immediate response from Oprah. "Girl, don't set the Twitter on fire. My Lord. What?"
She went on. "I don't know where my roots go to...I do know that my roots are in Louisiana. I'm an American, and that's a colorless person because we're all people."
Watch the full clip below.
Watch more from the interview.
---
Kimberly Foster is the founder and editor of For Harriet. Email or
Follow @KimberlyNFoster
interviews
Oprah
Raven-Symoné