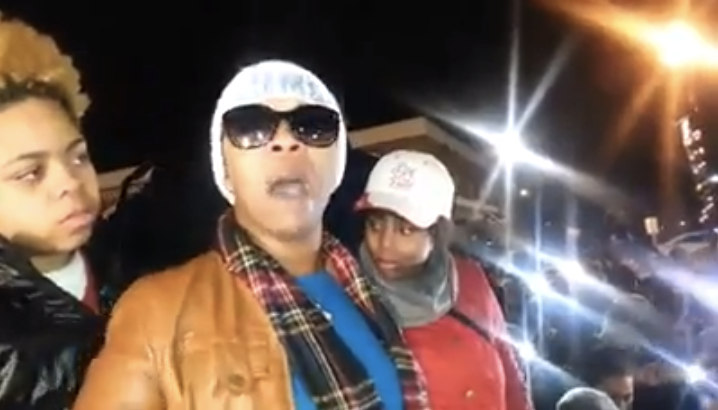 Michael Brown's parents, Lesley McSpadden and Michael Brown Sr, issued a measured statement to press via their attorney Benjamin Crump shortly after St. Louis County prosecuting attorney announced that the grand jury decided not to indict Darren Wilson.

McSpadden's candid thoughts, however, were as heartbreaking and anguished as you would expect from a mother who lost her child just months earlier.

They think this is a game. They want him back in Ferguson. I can't get nobody back...Everybody wants me to be calm. Do they know how those bullets hit my son? What they did to his body as they entered his body? Nobody had to live through what I had to live through.
---
Kimberly Foster is the founder and editor of For Harriet. Email or
Follow @KimberlyNFoster
Lesley McSpadden
Michael Brown