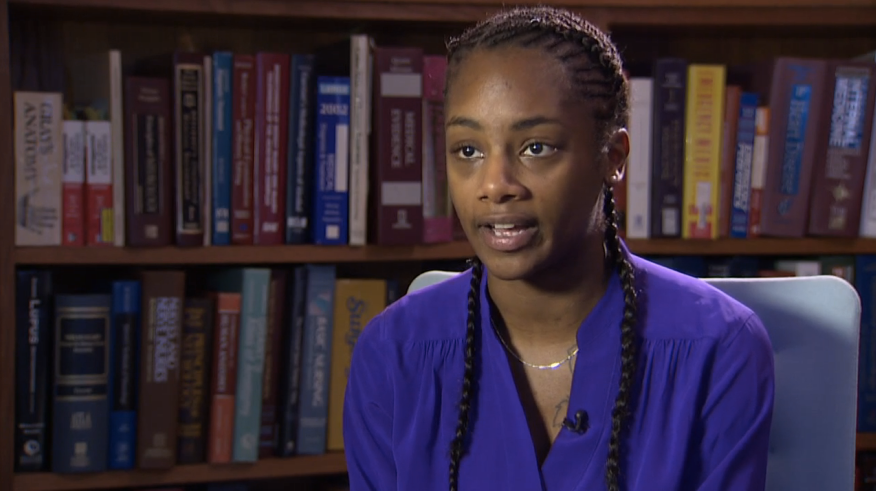 The police officer who punched Miyekko Durden-Bosley in the back of a squad car while she was handcuffed will face no charges. No Durden-Bosley, who goes by Koko, has spoken out for the first time.

Durden-Bosley told K5 News she still suffers from headaches that are a byproduct the punch last June that broke her eye socket and caused a concussion.

"I definitely do think he should have been charged with a crime," Durden-Bosley said. "It just hurts. It devastates."

The Washington State Patrol investigated the use of force by Officer Adley Shepherd and concluded that "he acted in a way inconsistent with the training and policy by not using the time and resources available to him. As a result he unnecessarily placed himself in greater danger and caused unnecessary and foreseeable injury to the handcuffed suspect."
Last week, however, the King County Prosecutor's Office announced it
would not be filing criminal charges
against him.
"While Officer Shepherd may have had other options or alternatives, we have concluded that we would be unable to prove that Officer Shepherd's use of force was criminal," prosecutors said
---
Kimberly Foster is the founder and editor of For Harriet. Email or
Follow @KimberlyNFoster
Miyekko Durden-Bosley
police brutality