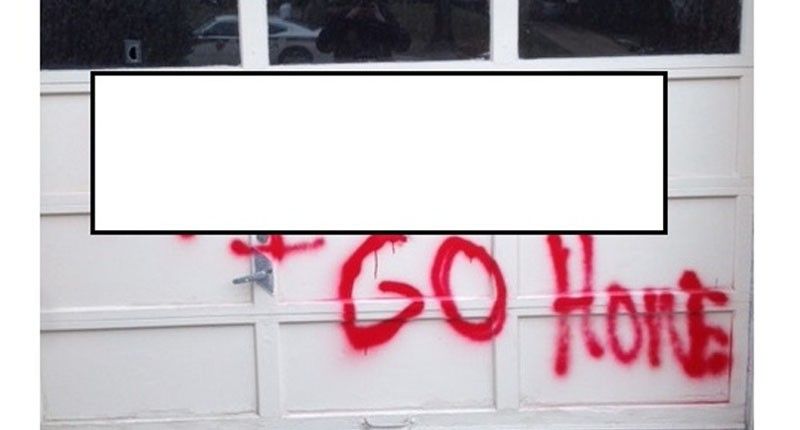 On the day set aside to celebrate the achievements and legacy of Dr. Martin Luther King, a woman in Chevy Chase, Maryland had her home vandalized with the words "Nigger Go Home" in red spray paint.

According to NBC Washington, Montgomery County police say a neighbor alerted the homeowner of the graffiti on the garage door. The woman and her family had been living in the home for a little more than a week before the incident occurred.

The Daily Mail
noted that Chevy Chase is one of the most affluent towns in the United States with a median income of $250,000.
A
similar incident
happened to a 70-year-old woman in Alabama on New Year's Eve.
---
Kimberly Foster is the founder and editor of For Harriet. Email or
Follow @KimberlyNFoster
crime
hate crimes
racial slurs
racism
vandalism