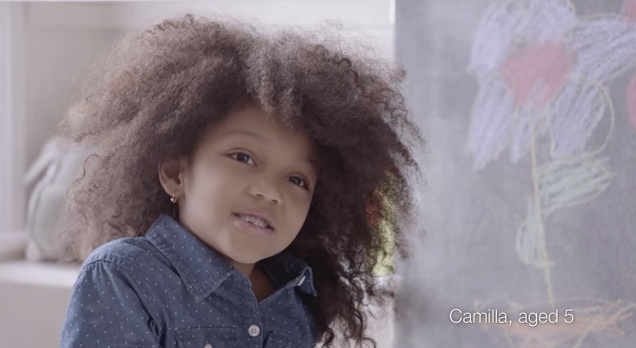 Dove has known that speaking to women about beauty and body confidence is a winning marketing strategy. Their latest ad attempts to tackle the straight hair beauty ideal.


In the clip, a multiethnic crew of curly girls lament their desire for straight hair. A questioner off camera asks, "So do you like your hair?" Each of the girls, between the ages of 5 and 11, say the same thing: some version of "no."

Later the girls are by women, most likely their mothers, for a joyous dance through the streets and escorted to a dance party where a crew sings, "We all love our curls. We all love our hair." And the tears flow.
The ad is beautiful and clearly a nod to the growing natural hair movement begun by Black women.
Watch below.
advertisements
beauty standards
black beauty
natural hair