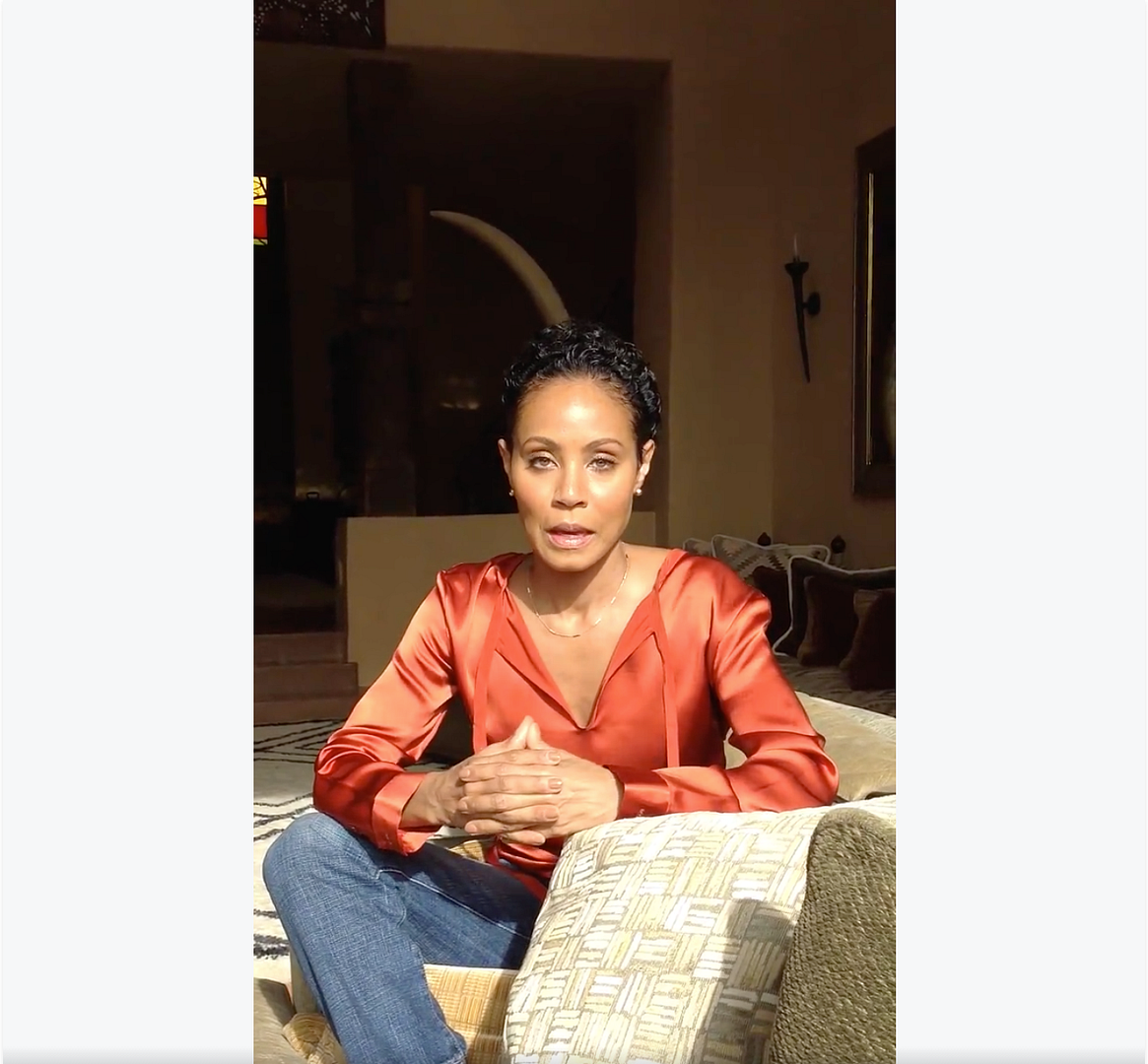 Jada Pinkett Smith told some truth last week in a series of tweets about the Academy of Motion Picture Arts and Sciences refuses to acknowledge people of color. Her tweets circulated quickly and she's back with another message for viewers and creatives.

[Chescaleigh Nails the Problem with the Whites-Only Oscars in this Hilarious Nail Tutorial]

"Have we now come to a new time and place where we recognize that we can no longer beg for the love, acknowledgement or respect of any group," she said in a short video posted to her Facebook page. "That maybe it's time that we recognize that if we love, acknowledge and respect ourselves in the way in which we are asking others to do that that is the place of true power."
Pinkett Smith advocates for the people of color to lift themselves up. "Begging for acknowledgment diminishes dignity," she continues.
Though she does not advocate for a mass boycott, she says she will not be supporting the Oscars this year. "I will not be at the Academy Awards and I won't be watching, but I cannot think of a better man to do the job than you."
Academy Awards
award shows
Jada Pinkett-Smith
Oscars