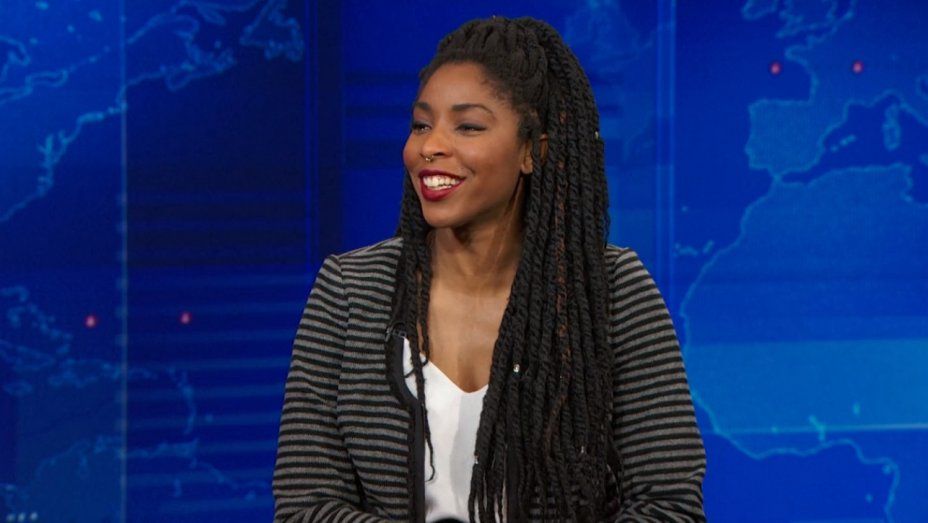 Comedy Central
With tears in her eyes, Jessica Williams bid farewell to her television home on Thursday. The actress and comedian joined
The Daily Show with John Stewart
as a correspondent at just 22-years-old in 2012.
Williams brought impeccable timing and wit to the comedy late-night show, now led by Trevor Noah.
"We tried to put together all of your greatest moments, but the truth is no one show can do them justice," said Noah.
The show has served as a launching pad for Williams' talent. She's gone on to star in films and launch a podcast,
2 Dope Queens,
with comedian Phoebe Robinson.
Here's her tearful goodbye.
But before she left, she made sure to skewer the Bernie Sanders voters who say they will vote for Donald Trump in the the general election. In typical
Daily Show
fashion the bit was depressing and hilarious.
Williams is leaving
The Daily Show
to star in her own half-hour show on Comedy Central. She told
Entertainment Weekly
that her show will be an exploration of who she is.
"I've had this idea for a while about a young woman who is a feminist and who imagines herself to be 'woke,'" she explained. "But I know that often for me, as a black woman of color, I feel like I'm supposed to represent these ideals and values that I was taught as a young lady ... but oftentimes I'm, like … I'm still in my 20s, and still kind of a mess. So it's a show about somebody in their 20s who has all these social ideas, but still does not have it together."
Take a look at some of Ms. Williams' most memorable moments on The Daily Show.
Jessica Williams
The Daily Show