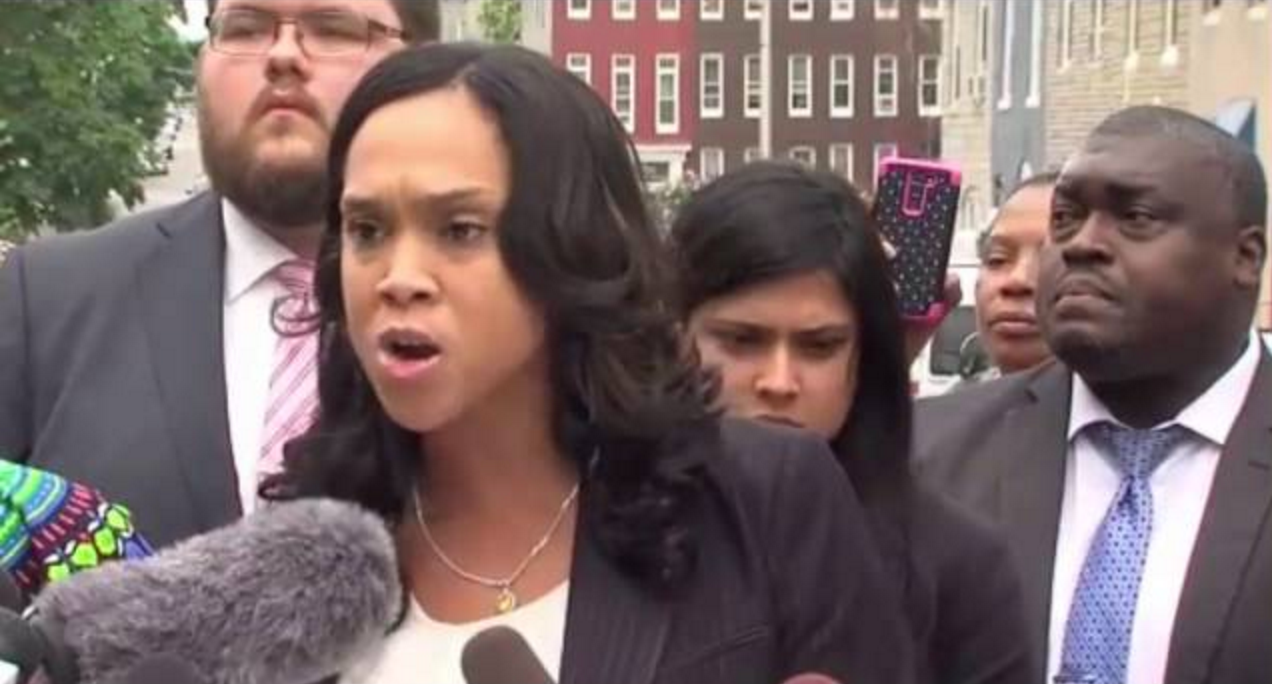 Baltimore State's Attorney Marilyn Mosby announced today that she will drop the charges for the remaining three officers in the death of Freddie Gray.

Gray suffered a spinal chord injury while being transported in the back of a police van in April 2015. He died shortly after. His death sparked days of unrest in the city of Baltimore.

Marilyn Mosby rose to prominence with her promise to fight for justice on behalf of Gray, but she's been met with obstacles. She held a press conference today at the site where Freddie Gray was arrested to explain the decision.

She explained that police have been uncooperative with her. "Unlike in other cases where prosecutors work closely with police to investigate what actually occurred," she said. "What we realized very early on in this case was that police investigating police...was problematic."

Officers have been acquitted in each of the three trials Mosby's office has prosecuted so far. One trial by jury resulted in a mistrial. The other two were bench trials in which the presiding judge, Barry G. Williams, threw out the charges.
Mosby said in a press conference on Wednesday that they will not proceed because of the unlikelihood of convictions from Judge Williams if the remaining officers elect a bench trial.
Despite the losses, Mosby was steadfast in her belief that she and her office were correct in the charges they pursued.
"We do not believe Freddie Gray killed himself," she said. "We stand by the medical examiner's determination that Freddie Gray's death was a homicide."
Mosby now faces
civil lawsuits
from the acquitted officers.
Baltimore
Baltimore Police Department
Marilyn J. Mosby