Each year the MacArthur Foundation chooses a group of between 20 and 30 innovators and pathbreakers to celebrate with their fellowships. The "genius grants" are $625,000 awards given to fellows with no stipulations on how the money is spent. According to their website, the fellows are meant to cultivate "exceptional creativity, promise for important future advances based on a track record of significant accomplishment, and potential for the fellowship to facilitate subsequent creative work."

Kellie Jones
Kellie Jones is an art historian and curator deepening our understanding of contemporary art of the African Diaspora and securing its place in the canons of modern and contemporary art. Her research and curatorial practice, which span large-scale museum exhibitions with extensive catalogues as well as scholarly books and articles, have been instrumental in introducing the work of now seminal black artists (such as Martin Puryear, David Hammons, and Lorna Simpson) to wide audiences and bringing to light long-forgotten or overlooked black artists.
---
Claudia Rankine
Claudia Rankine is a poet illuminating the emotional and psychic tensions that mark the experiences of many living in twenty-first-century America. Over the course of five poetry collections, Rankine has adopted different forms of poetic expression that correspond to the trajectory of her concerns from the private to the public. Rankine's abstract and broken syntax in The End of the Alphabet (1998) dramatizes the speaker's struggle to find language commensurate with her grief. In Plot (2001), interwoven fragments of lyric verse, dialogue, and prose register the disruptions to identity and artistic production that arise with pregnancy and motherhood.
Must reads from Claudia Rankine
---
Joyce J. Scott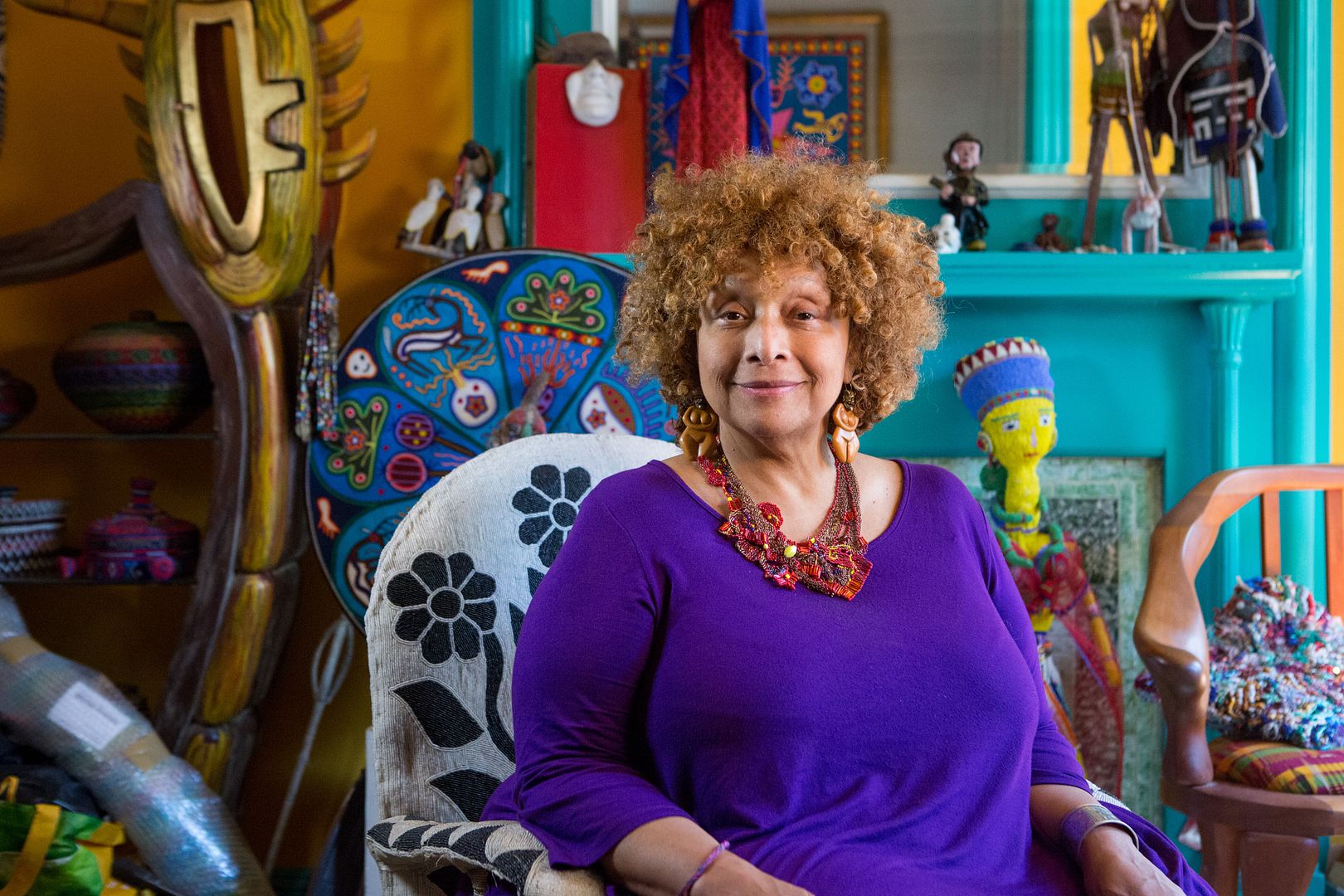 Joyce J. Scott is a jewelry maker and sculptor repositioning craft, and in particular beadwork, as a potent platform for commentary on social and political injustices. In handmade works ranging from elaborate, over-sized neckpieces, to two- and three-dimensional figurative sculptures, to installations, Scott upends conceptions of beadwork and jewelry as domestic or merely for adornment by creating exquisitely crafted objects that reveal, upon closer examination, stark representations of racism and sexism and the violence they engender.
Claudia Rankine
MacArthur Fellowship