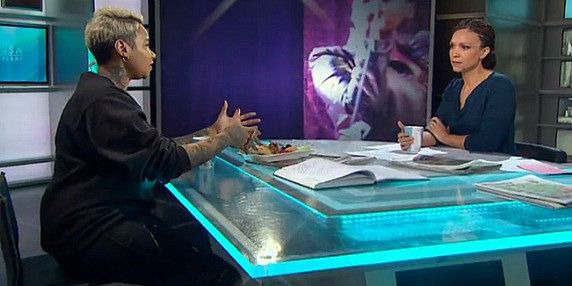 Are there redeeming qualities of hip hop? Melissa Harris-Perry and her panel including Jean Grae and Joan Morgan discuss why hip hop music and culture are far more than bed of pathology critics try to paint it.
Joan Morgan is an academic and author of a seminal book on the intersection of hip hop and feminism: When Chickenheads Come Home to Roost: A Hip-Hop Feminist Breaks It Down
. It's a must read for young, Black feminists.

Related:
Jean Grae Stars in "Life With Jeannie"
Melissa Harris-Perry on Saving Our Children
Doc McStuffins Creator Tributes Black Woman Doctor by Renaming Character
Jean Grae
Joan Morgan
Melissa Harris-Perry