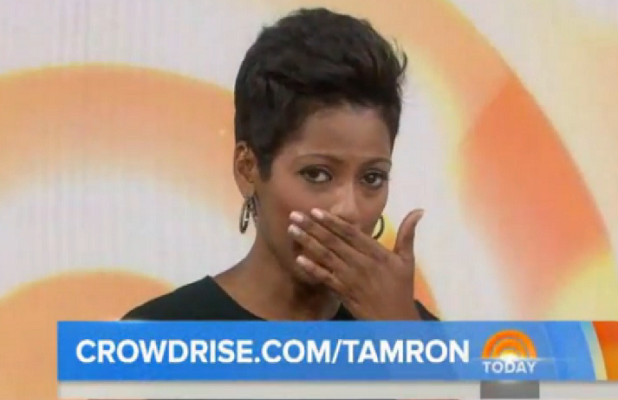 'Today' show co-host Tamron Hall has discussed previously
the death of her sister, Renate,
at the hands of her partner for which he was never prosecuted. This week, she sat down with seven survivors of domestic violence where they revealed some of the horrors they endured and how they got away. Tamron is currently
raising money
for a campaign to raise money to fight domestic violence.
Watch below.
---
Kimberly Foster is the founder and editor of For Harriet. Email or
Follow @KimberlyNFoster