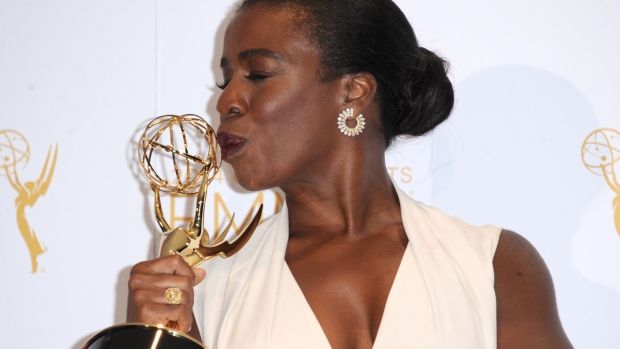 33-year-old Uzo Aduba won her first Emmy earlier this week for her role as Suzanne "Crazy Eyes" Warren. Her award for guest actress in a comedy series will not be televised, so unfortunately we will not get to see Uzo's big moment. But thankfully an intrepid journalist recorded her in the press room immediately after she accepted her award from Morgan Freeman.


In a touching moment in the presser, she explained why she chose to dedicate the award to her mother.


"It means everything to me. We're talking about a woman who survived polio, a woman who survived civil war and genocide and sacrificed so much to come to the United States for her five children to have a chance.[...] My mom named me Uzoamaka which means 'the road is good' because the road indeed was a good one despite its challenges for her."
Uzo's inspiring story is a reminder that we should follow our hearts and our dreams. Watch below.
Photo Credit: Richard Shotwell/Invision/Associated Press
---
Kimberly Foster is the founder and editor of For Harriet. Email or
Follow @KimberlyNFoster
awards
Emmys
Orange is the New Black
Uzo Aduba