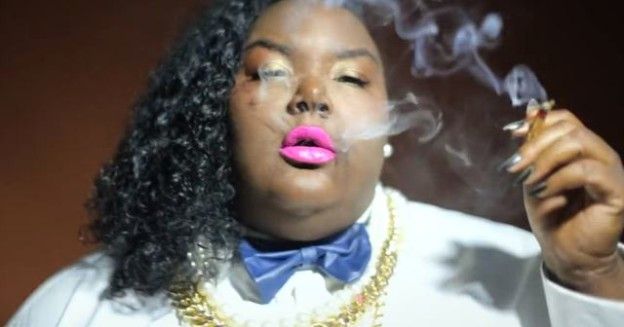 Of course Mz 007's size has nothing to do with lyrical skills, but in an increasingly lacking mainstream media landscape, it's a joy to find women who don't conform to a particular beauty ideal creating dope work.

Upon first listen to Mz 007's "Important," I was hooked. The beat knocks, and I'll never pass up an opportunity to declare, "I'm coming through/b**** I'm gorgeous." Let's hope the St. Louis artist has plenty more where this came from.

But in the mean time, listen to the song then
buy it on iTunes
.
---
Kimberly Foster is the founder and editor of For Harriet. Email or
Follow @KimberlyNFoster
music videos
Mz 007
rap