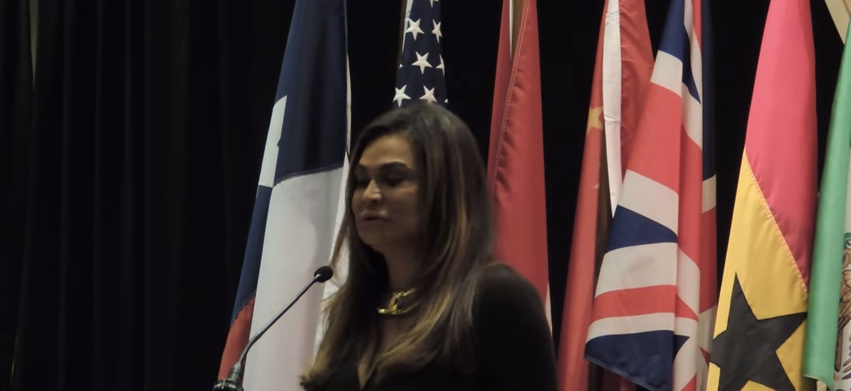 Though Tina Knowles can often be seen beside her superstar daugher, we know little about her. She's a talented hairstylist, costume designer and businesswoman, but she's kept her struggles, including details of her high-profile divorce from her husband of 33 years, private.
At the Texas Women's Empowerment Foundation's 'Women and Money Leadership Luncheon,' Tina gave a moving keynote speech about her life of turmoil and triumph.
On picking herself up after divorce
One day my world just exploded and I knew that I had to get a divorce. And at 58 years old, that's a very hard difficult thing. It does something to your whole self-esteem and psyche, because I had been married for 33 years. I knew that I didn't have a choice but to do that. It was a very hard time. I was very sad. The amazing thing is, when you look at someone else, you look at them and say, "They're attractive. They have a lot of good stuff going on for them. They have no right to have low self-esteem. They have no right to feel sorry for themselves." Well, it doesn't matter who you are, what you are, what you've done, what you look like, or what you have. You're a person, you're a human being. And when something strikes you like that, it takes the breath out of you. But my fight came back. I let myself feel sorry for myself for a minute and then I said, "you know, I'm so blessed to have all the opportunities that I have. And I don't have the right to feel sorry."
On learning to love herself again
It gave me the courage to take some time off. I started reading my art books. I love art but I had never had the time. I started traveling. I would travel with my daughter, but not to work! I would say, "No I'm not working." I had my girlfriend who made me laugh. I would send for her and she would come and come on the road because she's as crazy as I don't know what — in a good way!

And we would go to museums, we would go to lunch and we would just laugh. And I just really had forgotten how to live. I had just lost all of myself so I realize now that part of the low self-esteem was, yes, being 58 and having to start all over again, and the other part is that I just lost myself. That I was so busy working and going and taking care of everybody else that I just forgot about Tina. So I would tell my kids, "You know what, you can call me and I'll be there if it's really something important, but otherwise, I'm taking care of Tina. This is my selfish moment." And before I knew it, I started liking me again.
---
Kimberly Foster is the founder and editor of For Harriet. Email or
Follow @KimberlyNFoster