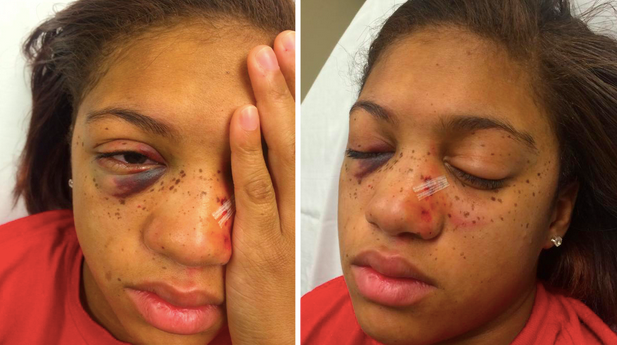 A 17-year-old girl, who wants only to be identified as Shay, is recovering after she was beaten by a man on a Philadephia trolley after bumping into him with her bag while traveling to school on Wednesday morning.

Shay told NBC10 that her backpack bumped into the man several times during the ride. He complained, but she ignored him. Upset, the man then pulled Shay's hat from her head, she said.

When she went down to pick up the hat, she says the man had made a fist and cocked his arm. When she went to defend herself, she was beaten according to the girl and police.
Another passenger caught the entire altercation on video with their smartphone. In the video, you can see the man punch the teen at least twice in the face. Police said they're also reviewing surveillance video from onboard the trolley.
Shay's eye was swollen shut, she suffered bruising and she may have had her nose broken in the assault.
---
Kimberly Foster is the founder and editor of For Harriet. Email or
Follow @KimberlyNFoster
Philadelphia
violence