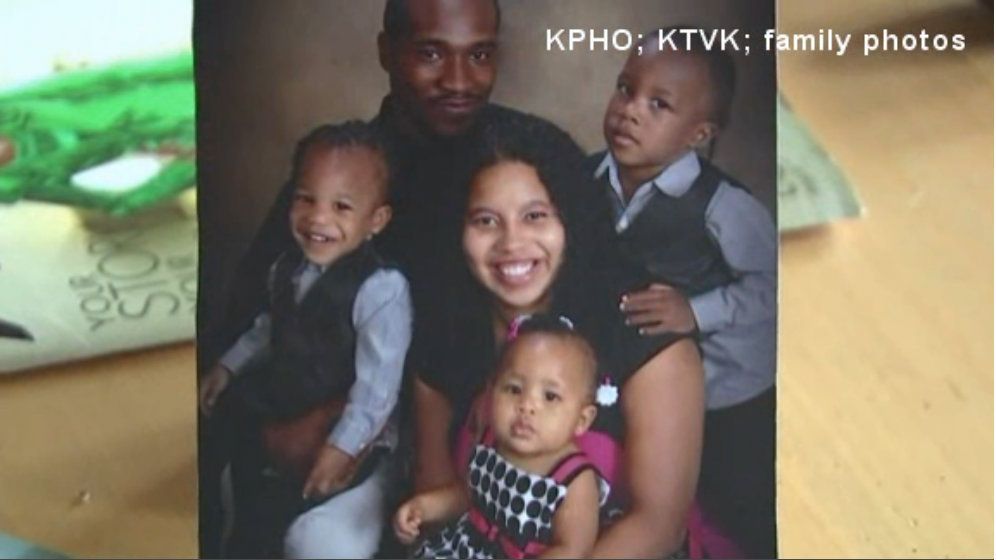 25-year-old Danica Baxter and her three children, Reign, 3, Nazyiah, 2, and Zariyah, 6-months, drowned after her estranged husband, Glenn, drove a car they were all riding in into a Phoenix-area lake. According to reports, the couple was estranged.


Surveillance video shows Glenn Baxter driving his family to the edge of a Phoenix-area lake and Baxter exiting the vehicle to survey the lakefront. Baxter returned to the SUV and raced the vehicle over an embankment trapping himself and his family in the water.
Attempts to rescue the family from the water were unsuccessful.
Tempe police are investigating the deaths as a murder-suicide.
CNN
reports
:
Danica Baxter's grandfather, George Britt, said Glenn Baxter had anger issues. The couple wasn't living together, he told CNN affiliate KTVK.

Britt's wife, Crysel Woods, said Danica was trying to move on, but Glenn had other ideas.

"He had been threatening her about how he would kill the whole family if she ever left him," she told the affiliate.

"I think it was a murder-suicide," Britt said, concurring with police. "My heart is sick. It's sick. It's sick. It's going to be a while before my heart get back right."

Tempe police will continue their investigation, but for the man who lost a granddaughter and three of his great-grandchildren, the reality is already clear.

"He took part of me when he took them," Britt said. "He really took all of me."
deaths
domestic violence
intimate partner violence
murder