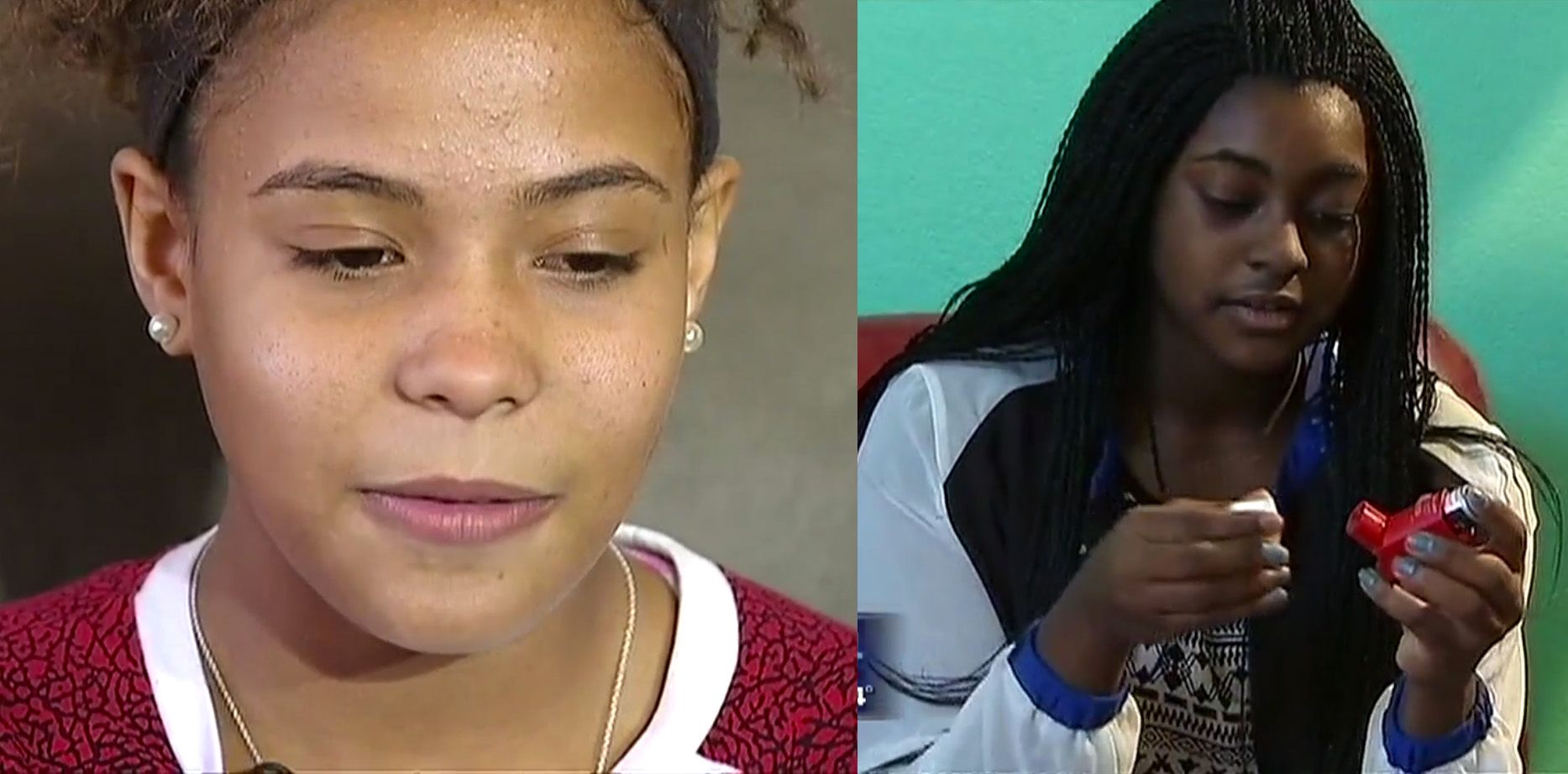 Alexis Kyle, 13, faces 30 days in alternative school for accepting a classmate's inhaler while she was having an asthma attack in gym class. Both Alexis and her classmate, Indiyah Rush, are 7th graders in Garland, Texas. Both girls are on the A-B honor roll.

The district says the girls' punishment is automatic for sharing a controlled substance like medication. The middle school's principal will weigh all the facts and make a decision about alternative school for the girls at their hearings to appeal the punishment. The two girls could get a range of days at the alternative campus – from none to 30.
"I'm getting in trouble, but the thing is, she's getting in trouble too. She tried to help me," Kyle said.
Kyle says she had no clue she was breaking a rule. Kyle's parents appealed the disciplinary action on Thursday. Indiyah's hearing is today.
black girls
discipline
news
school
suspensions
Texas