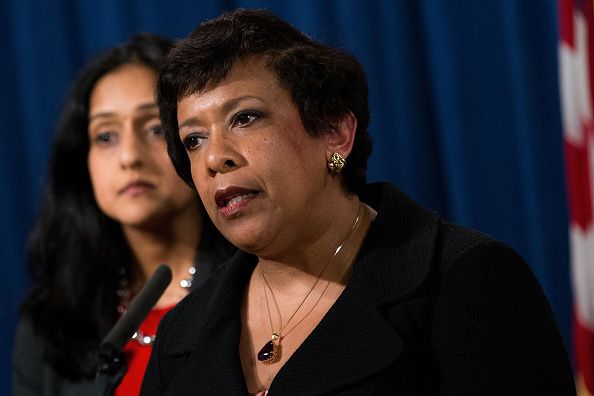 Attorney General Loretta Lynch announced today that the Department of Justice would be moving forward with a lawsuit against the state of North Carolina and the University of North Carolina about House Bill 2, a bill requires transgender individuals to use the bathrooms that correspond with the biological sex on their birth certificate.

Lynch called the bill "state-sponsored discrimination against transgender individuals."

The action comes, Lynch says, after the DOJ alerted North Carolina governor Pat McCrory that the bill violates Title VII of the Civil Rights Act. The U.S. Justice Department sent a letter last week giving the state until the end of the day Monday to respond. McCrory announced Monday morning that North Carolina is choosing instead to file suit.

Lynch underscored that the DOJ could opt to stop federal funding to the North Carolina Department of Public Safety and the University of North Carolina.
She connected the bill to the ongoing civil rights struggles for Black Americans and the fight for gay marriage.
"This is about the dignity and respect that we accord our fellow citizens, and the laws that we as a people and as a country have enacted to protect them, " she said at a press conference.
Watch her remarks below
Photo by Drew Angerer/Getty Images
Attorney General
LGBTQ
loretta lynch
QUILTBAG
trans rights