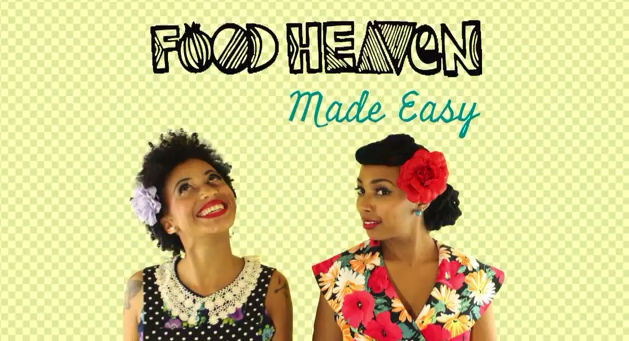 Food Heaven Made Easy with Wendy & Jess is a web series with a mission to bring healthy cooking to your kitchen. The show is hosted by Nutritionista Wendy Lopez and Registered Dietitian Jessica Jones, who both hold Master's Degrees in Nutrition Science. Together, these nutrition nerds (and BFFs!) demonstrate how to cook nutrient dense, delicious and affordable plant-based recipes, while providing scientifically sound nutrition information you can trust.

Watch a few of our favorite webisodes below!


Don't be Fooled by these Top 5 Unhealthy "Health" Foods
Meal Planning Made Easy: How to Plan Your Meals for the Day
What to Eat to Fuel Your Workout
How to feed 4 people for under $10!
How to be a Healthy Vegetarian for Beginners
---
Kimberly Foster is the founder and editor of For Harriet. Email or
Follow @KimberlyNFoster
Health
nutrition
webseries