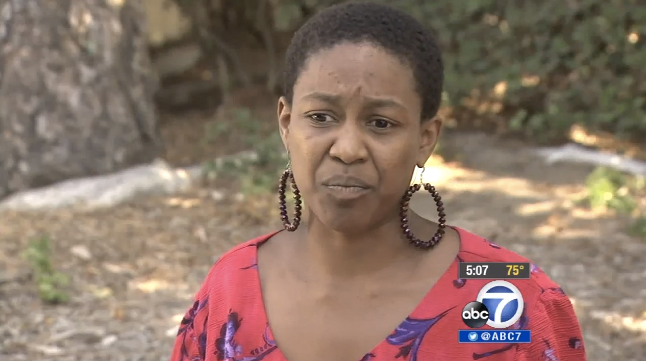 In a news conference in Inglewood, California, local civil rights activists called on Daniele Watts to apologize to the LAPD for, what they believe are, erroneous claims of racial profiling.

Daniele's story spread quickly across the Internet last week. She says police detained her wrongfully under the suspicion that she was a sex worker when she refused to show ID.

Police say they were responding to a call that alleged Watts and her partner were committing "lewd" acts in a vehicle. Watts maintains that is not true, but many who came to her defense early now believe that she was not profiled.

"We took her word that she had been a victim, but now we know it's not true," said Najee Ali with Project Islam Hope. "So we feel that she has done a disservice to the community and especially those in the civil rights community who backed her claim initially."
Author and activist Earl Ofari Hutchinson of the Urban Policy Roundtable continued, "We cannot stand for just anyone to just scream and shout "racial profiling," "I have been victimized," "I have been targeted" if that's not the case."
Hutchison believes the LAPD acted appropriately.
"Don't make us look dumb," he said. "Don't make yourself look stupid. Because when you do that, you totally do a disservice to what we consider is still a compelling, major, deadly issue, and that's racial profiling."
Source
---
Kimberly Foster is the founder and editor of For Harriet. Email or
Follow @KimberlyNFoster
Daniele Watts
police misconduct
racial profiling