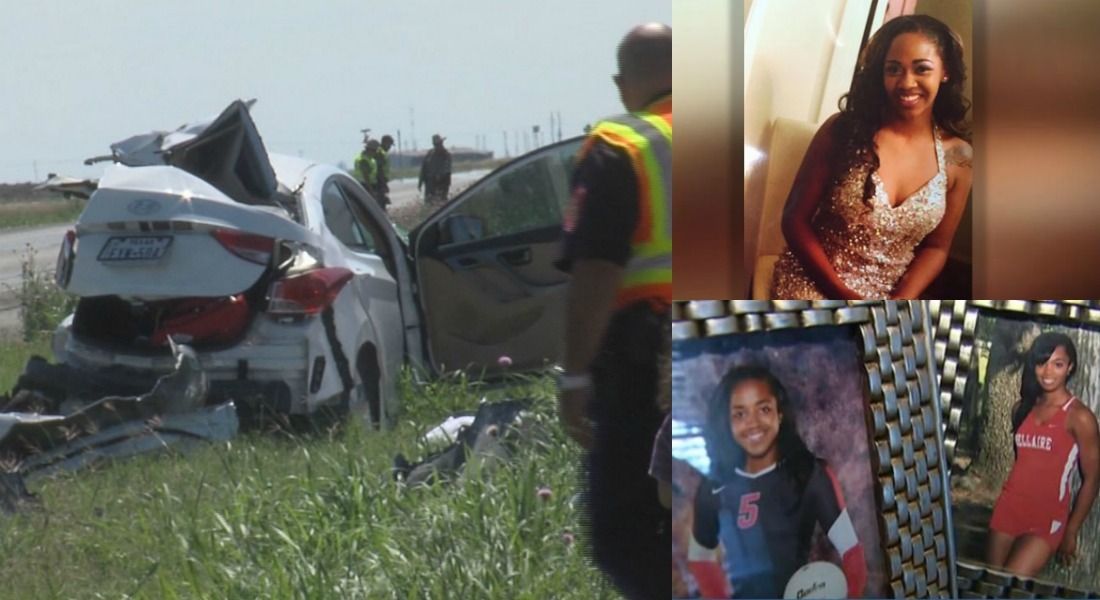 Brittanie Johnson, 17, Jade Robinson, 17, and Brianna Robinson, 19, were killed in a car accident coming from a spring break trip in South Padre Island, Texas, while the another young woman remains in critical condition. Officials say the crash was the result of distracted driving.

According to the Texas Department of Safety, the driver, who has not been identified, was looking at her cellphone's GPS for driving directions when the vehicle veered left. As she attempted to regain control, she over-corrected and moved into oncoming traffic. The Hyundai Elantra that carried the four young women collided with an 18-wheeler.

Sisters Jade and Brianna Robinson were in the backseat wearing seatbelts at the time of the accident.

"I will miss, I will miss both of my daughters so much," said their mother, Stacey Robinson.

Jade was a high school senior and the captain of the girl's volleyball team. She had plans to play college volleyball at Tennessee Wesleyan University where she received a scholarship.

"Jade was courageous with the heeart of a lion and Brianna was sweet with a heart of gold,"
Robinson said
.
"I couldn't even believe it," said Traci Blount, Brittanie's mom. "I just kept being in denial thinking she's going to call, she's going to call, but it was real."

Brittanie's sister, Jazmyn Robinson, says she does not blame the driver for her sister's death.
The vehicle's driver remains in critical condition.
A
GoFundMe account
has been set up to help with expenses for the Robinson family. Another
GoFundMe account
has been set up for Brittanie Johnson.
car accidents
death
teens