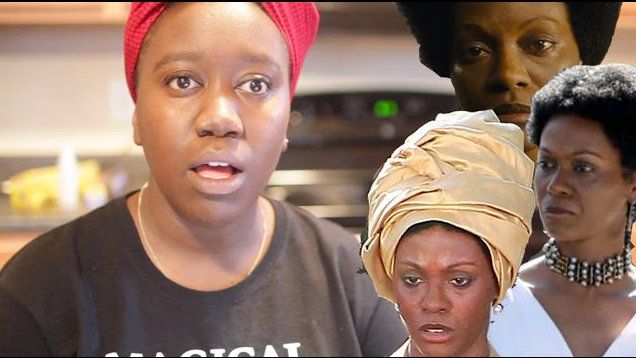 The trailer for "Nina" was terrible. Watching it was an affront to all of our sensibilities, and Evelyn from the Internets captured, completely, how we felt when we saw it. In her very own way, Evelyn vocalized the horror of seeing Zoe's terrible makeup job in action.

"They got Zoe Saldana on here looking like Norbit," Even muses. As the trailer went on, she wasn't able to get over it. "Why her face look like paper mache?"

Her words were hilarious and true. "This is unacceptable." It really, really is.

Evelyn From The Internets
Nina
Nina Simone
trailers
youtube