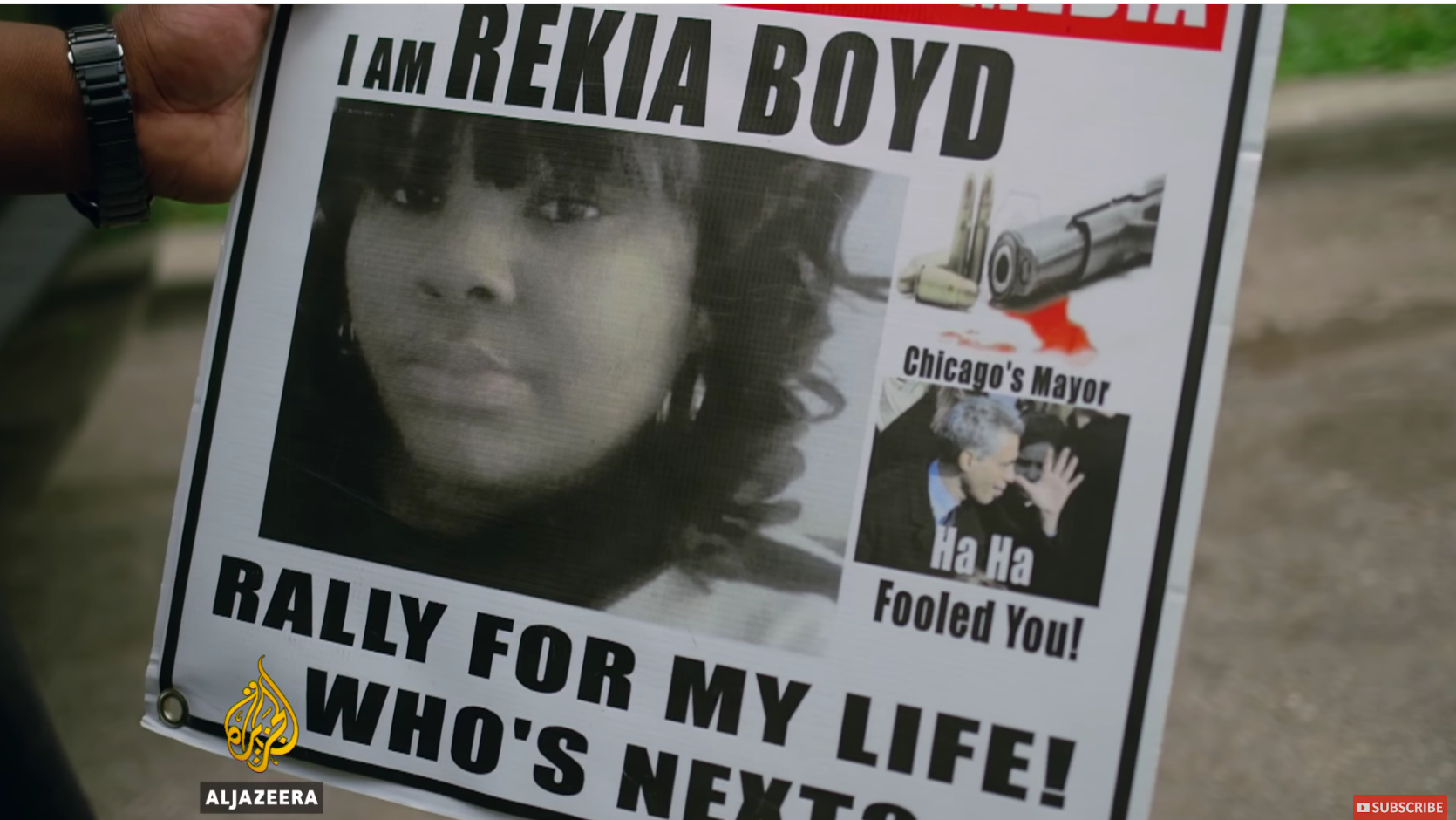 Al Jazeera's The Lives of Women tells the stories of Black women in Chicago killed by police and the activism around their deaths. Much of the commentary remarks on the relative lack of coverage women receive when they are killed.

The film centers the story of Rekia Boyd. She was killed in 2012 by off-duty Chicago police officer, Dante Servin. Boyd was standing in a group when Servin shot out of his window while driving away from the group. She was struck in the head with one of Servin's errant bullets.

Boyd's brother, Martinez Sutton, discussed the fight to highlight the deaths of Black women. "They don't talk about women that much when they get killed by the police. They barely talk about women.," he says, "It's crazy because you see that even in death women play the second role."

Servin was charged with involuntary manslaughter, but was cleared of all charges in 2015.

The story of Bettie Jones is also featured.

Watch the full film below.

#SayHerName
Dante Servin
police violence
Rekia Boyd