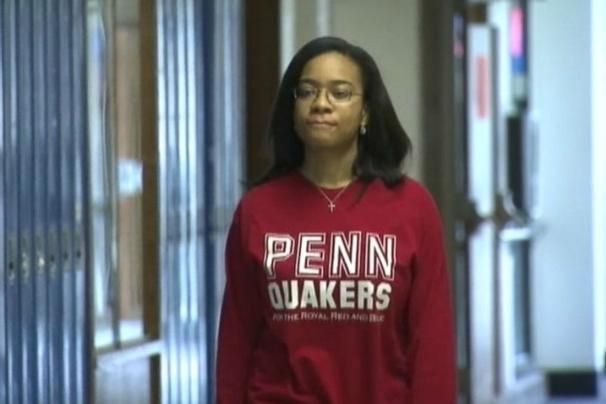 Arianna Alexander, a graduate of Kenwood Academy High School in Chicago, was accepted into 26 colleges, six of them Ivy League universities. Alexander earned her position as valedictorian of her class with a 5.1 grade point average on a 4.0 scale.
In addition to these accomplishments, she was awarded a combined total of more than $3 million in scholarships, according to ABC's Chicago station
WLS
. Her father, Pierre Alexander, says he planted a seed in her mind to try to earn $1 million in scholarships like they had seen a student do in the headlines. Once she reached that goal, she pushed even further. "So when the process got started and a million was achieved, let's go for two. I said let's go for three and she did it," he added.
Among these awards and acceptances was the Gates Millennium Scholarship, which covers both undergraduate and graduate studies. Alexander sorted through her dozens of options and chose to attend the University of Pennsylvania this fall.
She plans to become an entrepreneur and has already starting the groundwork on the menus for the four restaurants she plans to own.
Learn more about Alexander in this video.
ABC US News
|
World News
college
education
Kenwood Academy